Speakers
Who's Speaking at the DTRA 2023 Annual Meeting?
DTRA 2023 Annual Meeting speakers include top executives, leading visionaries, clinical trial operations leaders, regulators, investors and more.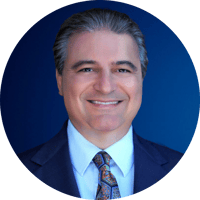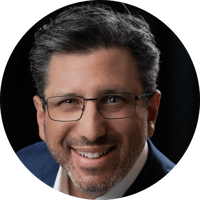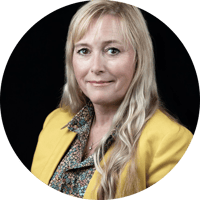 Amir Kalali, MD
Co Founder, Co Chair, DTRA
Bio
Dr. Kalali is a physician-scientist, recognized globally as a leading innovator at the intersection of life sciences and technology, and a convener of collaborative high-impact forums. He is a board director of both private and publicly traded companies, and advises companies in the life sciences and technology sectors, universities, and investment groups. Dr. Kalali is the Co-Chair of the Decentralized Trials and Research Alliance (DTRA), Chairman and Chief Curator of the CNS Summit, a forum focused on the future of life sciences, and was the Founding Chairman, and sits on the Executive Committee of the International Society for CNS Drug Development (ISCDD), one of the first independent non-profits to bring together leaders in drug development to collaborate. He is a Professor of Psychiatry at the University of California San Diego, Editor of the journal Innovations in Clinical Neuroscience, and the Lead Editor of the book Essential CNS Drug Development., published by Cambridge University Press. He has authored over 250 peer-reviewed publications, and numerous book chapters. He has been involved in initiatives by the Institute of Medicine, as well as the NIH FAST and the NIH NCATS programs. Previously, for almost 20 years, he was the Global Head of the Neuroscience Center of Excellence at Quintiles, now known as IQVIA. In this role, he led the enterprise-wide strategy for neuroscience, encompassing drug development and health care services. He was responsible for numerous successful drug development programs that have led to dozens of approved new treatments for patients. Dr. Kalali regularly speaks at national and international scientific meetings on topics including leadership, drug development, clinical trials, innovation, technology, digital medicine, biohacking, and health.
Craig Lipset
Co Founder, Co Chair, DTRA
Bio
Craig Lipset is the Co-Chair for the Decentralized Trials & Research Alliance (DTRA), the leading non-profit organization dedicated to the global adoption of decentralized research. Craig previously served as Head of Clinical Innovation at Pfizer, on the founding Operations Committee for TransCelerate Biopharma, and on the founding management teams for two successful startup ventures (Perceptive Informatics and Adnexus Therapeutics). In addition to DTRA, Craig serves on the Board of Directors for the Foundation for Sarcoidosis Research, on the Editorial Board for Therapeutic Innovation & Regulatory Science, and as an advisor for pharma, universities, investors and others seeking to identify and scale new solutions for medicine development. Craig is an Adjunct Assistant Professor in Health Informatics at Rutgers University, and an Adjunct Instructor at the University of Rochester Center for Health + Technology.
Jane Myles
Program Director, DTRA
Bio
Jane has focused on improving clinical trials and patient experience for more than 25 years. Her passion is driving innovation into the trial design and execution to get medicines to patients faster. Currently she is the Program Director at the Decentralized Trials & Research Alliance. She worked at Roche / Genentech for 17 years in many roles, including operational program manager for hematology ultimately working on driving patient facing technology into global trials. In prior lives she held various roles in DCT optimization at LabCorp, and ran global trials at Lilly and Sanofi. She's a Canuck who loves San Francisco and the ocean.
Paul Kluetz, MD
Deputy Director, Oncology Center of Excellence, FDA
Bio
Paul Kluetz is a medical oncologist and Deputy Director of the Oncology Center of Excellence (OCE) at the U.S. FDA. In addition to assisting in the strategic and operational oversight of the OCE, he has a broad interest in trial design and endpoint selection to expedite drug development and define clinical benefit in oncology trials. Some of his initiatives include creation of the OCE's patient-focused drug development program and expansion and direction of OCE's efforts to advance real-world evidence, decentralized trial designs and digital health technology. He is also active in regulatory review of Oncology products and oversees important oncology drug labeling initiatives. Dr. Kluetz remains clinically active, caring for patients and supervising medical residents at the Georgetown University Hospital.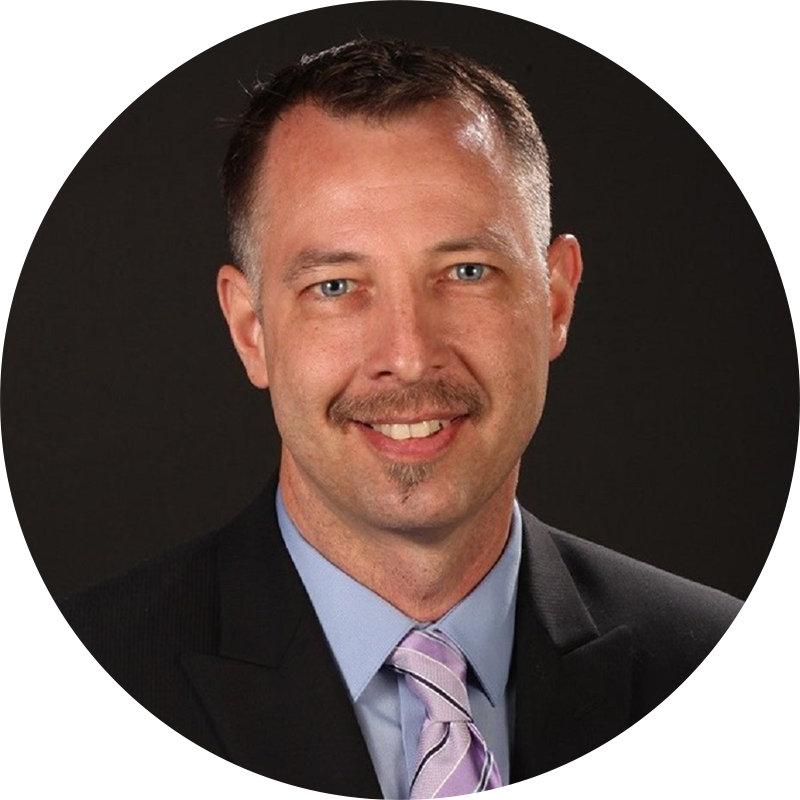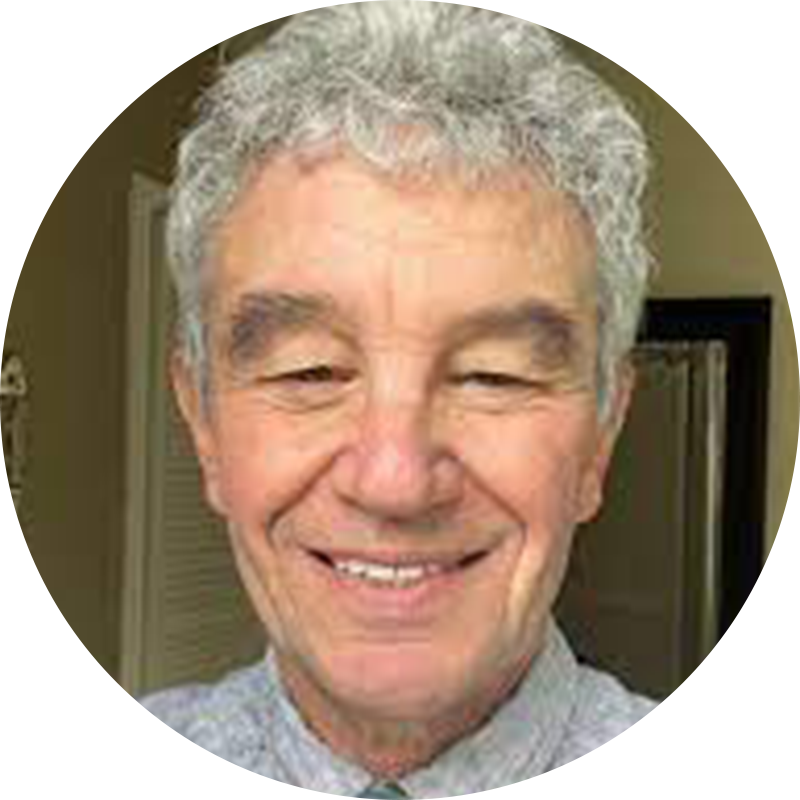 Leonard Sacks, MD
Associate Director for Clinical Methodology, Office of Medical Policy, CDER, FDA
Bio
Leonard Sacks received his medical education in South Africa, moving to the USA in 1987, where he completed fellowships in immunopathology and Infectious Diseases. He worked as an attending physician in Washington DC and South Africa and he joined the FDA in 1998 as medical reviewer in the Office of New Drugs. Subsequent positions included acting director of the Office of Critical Path Programs and associate director for clinical methodology in the Office of Medical Policy in the Center for Drug Evaluation and Research. In this capacity he has led efforts to support novel approaches to clinical trials including the use of electronic technology. Besides his involvement in the design and analysis of clinical trials, he maintains a special interest in tuberculosis and other tropical diseases and has published and presented on these topics. He holds academic appointments as Associate Clinical Professor of Medicine at George Washington University, and at the Uniformed Services University of the Health Sciences.
Christopher Hartshorn, Ph.D.
Chief, Digital & Mobile Technologies Section, NIH/NCATS
Bio
Dr. Christopher M. Hartshorn has served as an NCI Program Director since 2014 in NCI's Alliance for Nanotechnology in Cancer and the Cancer Imaging Program. In this role, he manages research projects, evaluates the effectiveness of the Alliance programs, and maintains the proper stewardship over federally funded research across the program portfolio. Further, he performs oversight and technical guidance as well as subsequent development and direction of new research initiatives for multiple other biomedical science and technology funding initiatives across the NIH. These include other synergistic efforts to enable the future of ambulatory monitoring for remote, patient-specific medicine from artificial intelligence (AI) and novel diagnostics. All with a central focus for the more precise delivery of patient care and treatment through translatable tools and technology.

Currently, these include the NIH Academic-Industrial Partnerships, NIH/NSF Cyber-physical Systems, Nutrition for Precision Health Common Fund program, and multiple SBIR topics. He is one of the senior leadership team for the NCI-FDA-HRSA-CMS Task Force on Cancer Diagnostic Devices for Near-patient Use. The Task Force, under an MOU, is charged with advancing research and education focused on the development, validation, and implementation of cancer diagnostic devices for near-patient use. Also, he serves as a member of the trans-NCI AI and the NIH Common Fund's Bridge2AI working groups. Most recently, in response to the SARS-CoV-2 pandemic, he is also project manager and COR within the NIH Rapid Acceleration of Diagnostics (RADx) initiative

Prior to joining the NSDB, Dr. Hartshorn worked for the National Institute of Standards and Technology (NIST) on multiple R&D projects for biomedical applications as well as industrial collaborations. He earned his Ph.D. from Washington State University and his Bachelor of Science degree's from the University of New Mexico.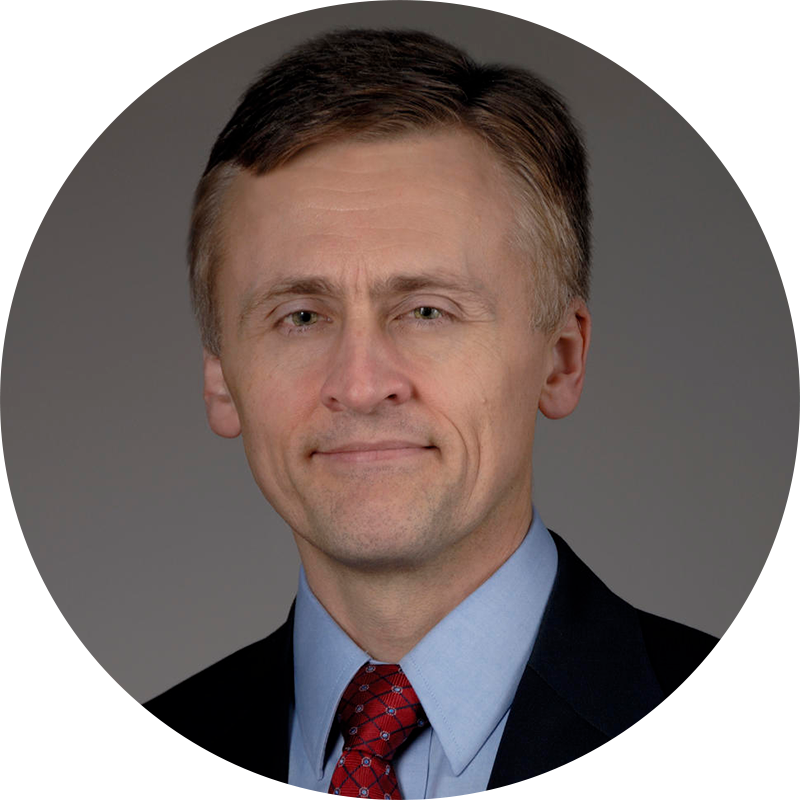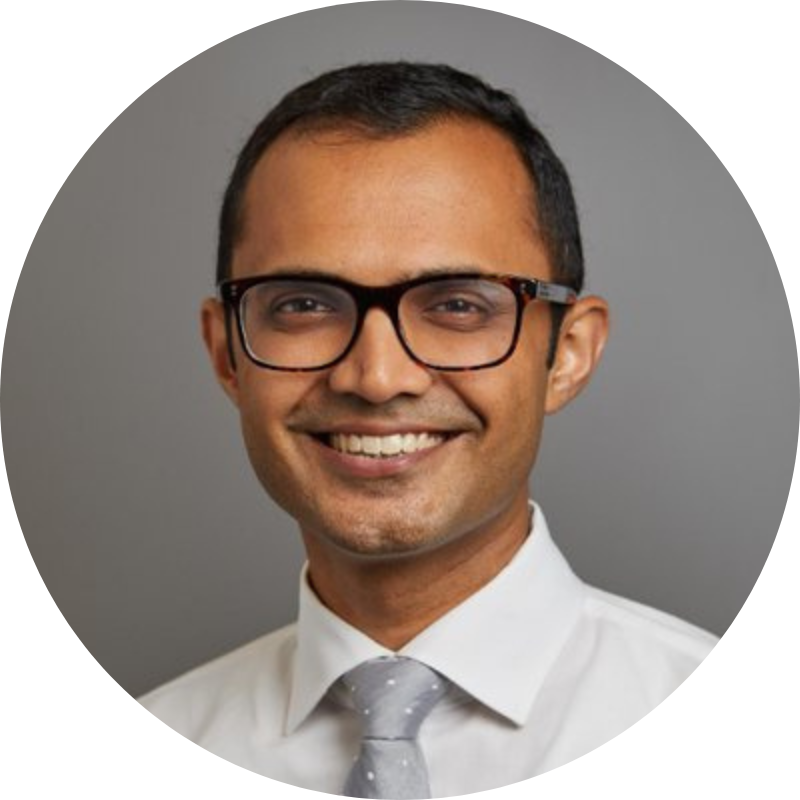 Timil Patel, MD
Medical Oncologist, Oncology Center of Excellence, FDA
Bio
Timil Patel is a medical oncologist in the Division of Oncology 3 at the U.S. Food and Drug Administration. His research focuses on modernizing cancer trials, particularly through decentralized and pragmatic approaches. Dr. Patel serves on the White House Cancer Moonshot's Data and Innovation Task Force and the FDA's Decentralized Trials Guidance working group. He completed hematology/oncology fellowship at Yale before joining the FDA.
Stephen Konya
Senior Advisor to the Deputy National Coordinator for Health IT and Innovation Portfolio Lead, ONC
Bio
Stephen Konya serves as the Senior Advisor to the Deputy National Coordinator, and Innovation Portfolio Lead for the Office of the National Coordinator for Health IT (ONC), U.S. Department of Health and Human Services (HHS). In addition to shaping the Agency's long term strategy, he also serves as the primary liaison to the White House Office of Science and Technology Policy (OSTP) and the external healthcare startup and investor community. Furthermore, Mr. Konya also leads the Digital Health Innovation Workgroup under the Federal Health IT Coordinating Council, an interagency collaboration community comprised of innovation representatives from 40 other federal agencies. In addition to currently serving as the primary Federal Govt lead and Co-Founder for CancerX, Mr. Konya has previously led several other key federal projects, including the HHS PandemicX Innovation Accelerator, the national Health IT Playbook, the ONC Patient Engagement Playbook for Providers, the SMART App Gallery, the FHIR at Scale Taskforce (FAST) Initiative, and is a founding Co-Chair of the Together.Health Collaborative.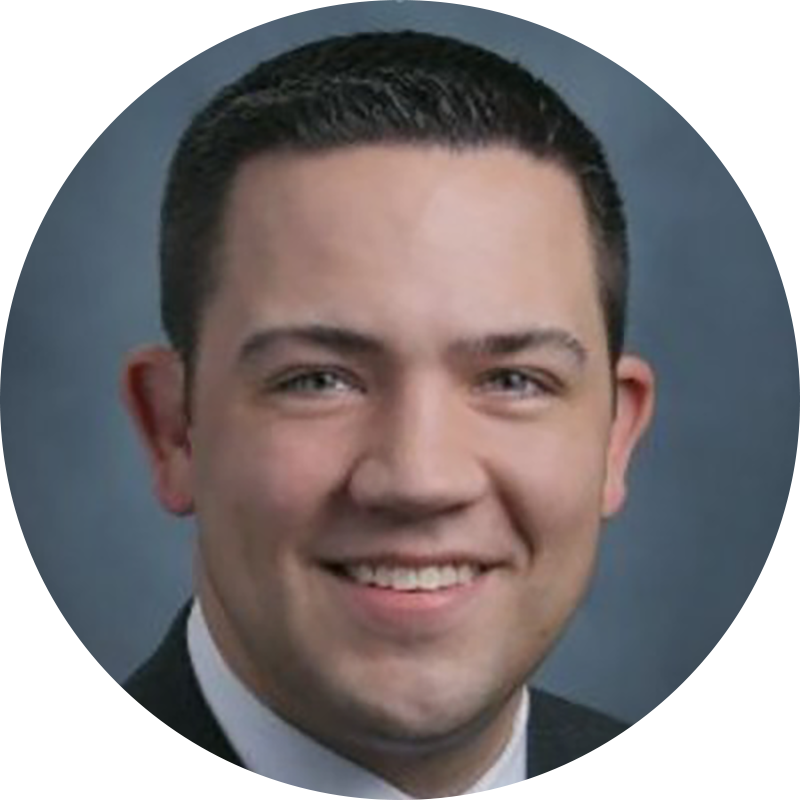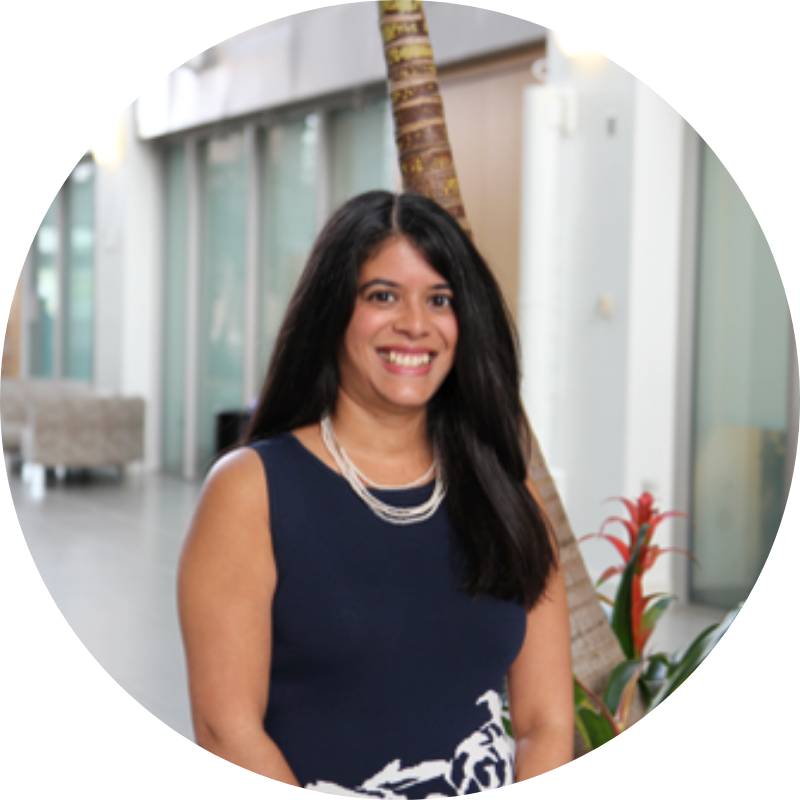 Annie Saha
Assistant Director, Digital Health Center of Excellence, FDA
Bio
Anindita (Annie) Saha is an Assistant Director for the Digital Health Center of Excellence (DHCoE) at the Food and Drug Administration (FDA) Center for Devices and Radiological Health (CDRH). Ms. Saha is leading the development of partnerships, regulatory science, international collaborations, and operations for the DHCoE to empower digital health stakeholders in advancing healthcare and equity. She is working to advance the use of patient-generated health data, using digital health technologies (DHTs) in trials, and how to manage bias in DHTs and improve transparency. Additionally, Annie helped incubate and continues to support CDRH's patient science and engagement efforts to advance the science and adoption of patient input as evidence, including patient preference information (PPI), clinical outcome assessments (COAs). Previously, Annie was the Director of Partnerships to Advance Innovation and Regulatory Science (PAIRS) where she oversaw a broad program portfolio, supporting a number of strategic partnership and regulatory science programs for CDRH. This included relationships with the Medical Device Innovation Consortium and other public-private partnerships, Network of Experts, Critical Path, and technology transfer. Ms. Saha began her FDA career as a researcher in the CDRH's Office of Science and Engineering Laboratories in the Division of Imaging and Applied Mathematics in the area of imaging display technologies. Ms. Saha has a Bachelor of Science in Bioengineering and Minor in History from the University of Pittsburgh. She was a student researcher at the McGowan Institute for Regenerative Medicine working in tissue engineering and wound healing.
Gina Conenello, P.h.D
Program Officer, BARDA, HHS
Bio
Dr. Conenello is a virologist who received her PhD from Mount Sinai School of Medicine. She started her career at FDA as a Commissioner's Fellow in CBER, later moving to CDRH as a medical device lead reviewer for microbiology diagnostics for 9 years. She is a subject matter expert in point of care and home use diagnostics with a focus on microbiology diagnostics. During the pandemic she was instrumental in the EUA authorizations for the first home collection kits and home use tests for SARS-COV-2. She joined BARDA/DRIVe in 2022 as a Project officer, to focus on de-risking cutting edge technologies, developing novel regulatory strategies, and facilitating decentralized care modalities for pandemic response. She currently leads the Decentralized Clinical Operations for Healthcare and Research (D-COHRe) program aiming to catalyze clinical studies and healthcare delivery at real world locations where patients are seeking care today.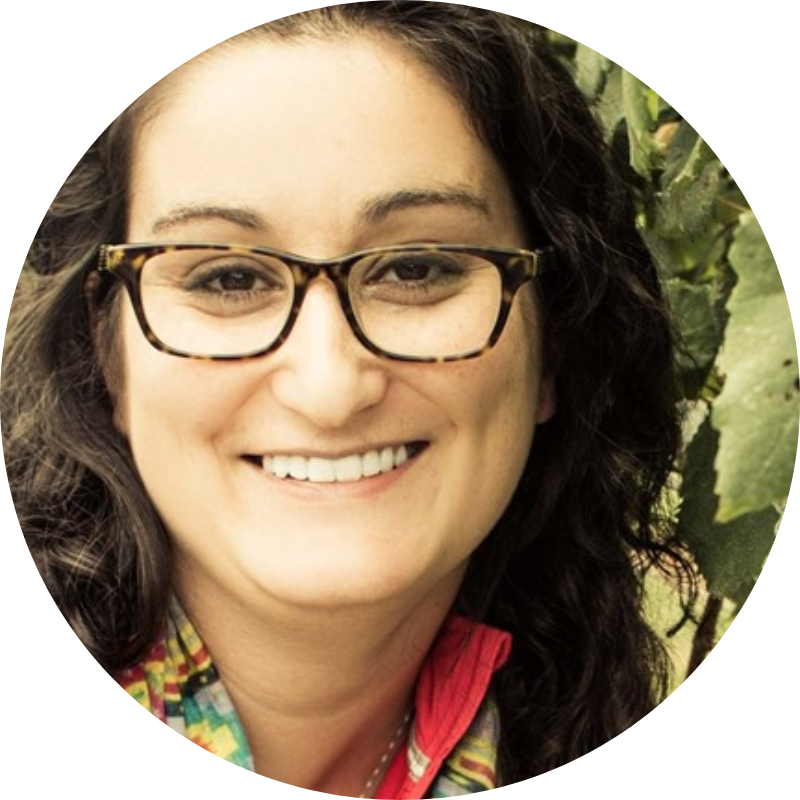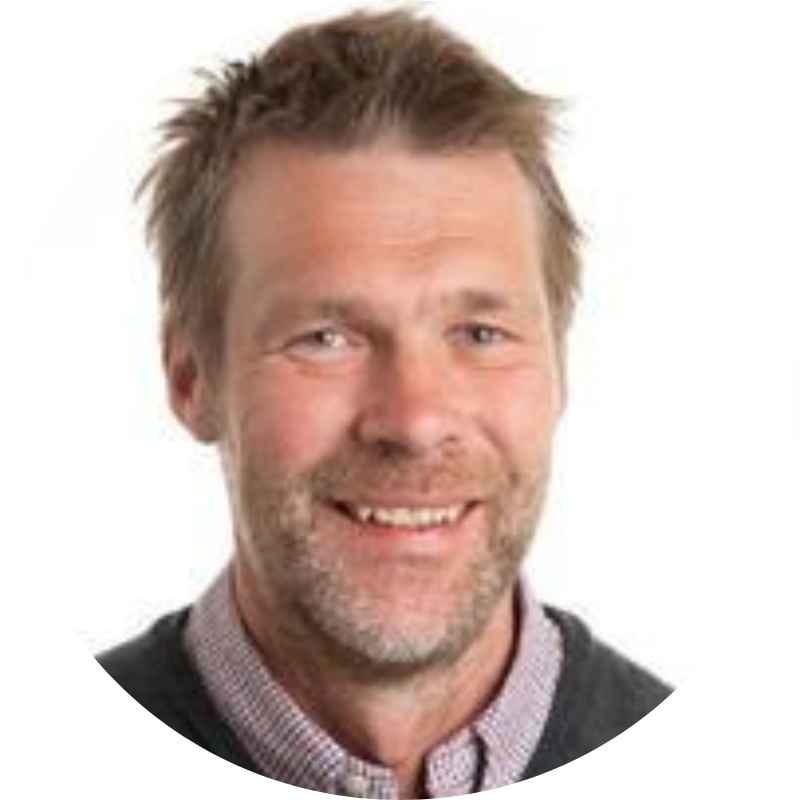 Marten Wendt, MD, Ph.D.
Physician and Clinical

Assessor

at the Swedish MPA. DS
Rohit Aggarwal, MD
Medical Director, Rheumatology, University of Pittsburgh
Myositis Fellowship Program Director, University of Pittsburgh Medical Center (UPMC)
Bio
Dr. Aggarwal is a professor of medicine at University of Pittsburgh and medical director of Arthritis and Autoimmunity Center at University of Pittsburgh Medical Center. He is the co-director of UPMC Myositis Center. His research and clinical areas of interest are clinical and translational research in inflammatory muscle diseases (myositis) and associated interstitial lung disease. He is the past-chair of the medical advisory board of The Myositis Association (TMA) as well as past-chair of the scientific committee of IMACS, which are the largest patient and physician groups working in the field of myositis, respectively.

Dr. Aggarwal is an established independent clinical investigator with significant funding from NIH, foundations and industry and currently leading several collaborations internationally with other key leaders in the world. He has maintained an extremely high publication record and received national and international recognition of his work. He continues to be a leader in disease criteria and outcomes measures in myositis as well as in clinical trials of novel therapeutic agents for myositis. He is currently the principal investigator or member of the steering committee for several international phase 2/3 clinical trials in the area of myositis and associated ILD. Dr. Aggarwal is also mentoring future generation of rheumatologist with great success and attracting younger rheumatologist towards myositis research for the advancement of the field. Dr. Aggarwal lectures at various international conferences and promotes patient education through his YouTube channel.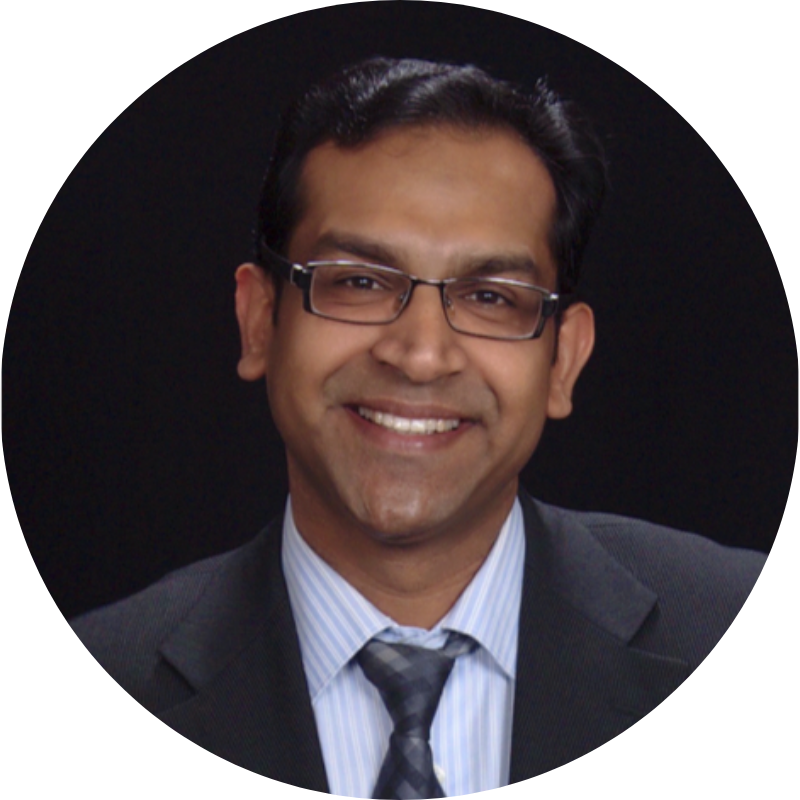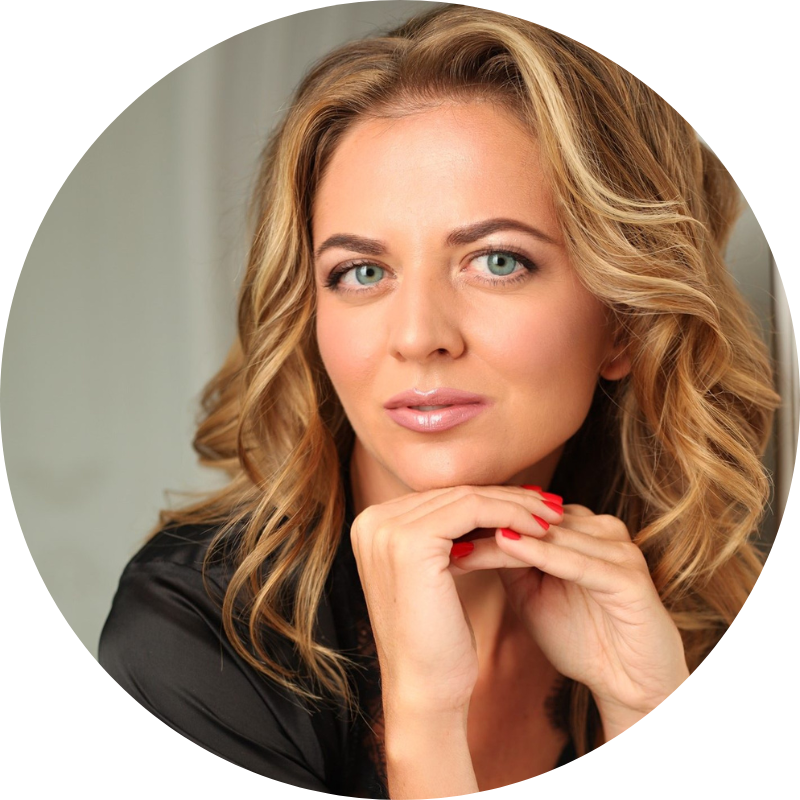 Anna Titkova, MD, PhD, Prof., MBA, MSc (Med, Ed)
Country Head of SMO and Director of Pratia Clinic Ukraine, Pratia
Bio
I graduated from Kharkiv National Medical University. I have a PhD, Master of Science degree in Medicine. Work as a scientific researcher in Kharkiv Medical Academy of Postgraduate Education. I have a MBA and master's degree in pedagogy, completed an internship in Harvard and Yale Universities, qualified as international lecturer and senior researcher. I am an independent medical reviewer in scientific journals of the Ministry of Health of Ukraine. I have more than 150 scientific publications, 5 parttens on
invention, the author of interantional monograph in pathophysiology. In March 2020 I opened the Pratia Ukraine LLC and the 1st Ukrainian SMO clinical research site Pratia Clinic Ukraine as a part of international site network Pratia under the umbrelle of Neuca group. In the field of clinical trials performance we work with 10 medical institutions in 4 regions of Ukraine.
Susan Landis
Executive Director, ACRP
Bio
Susan P. Landis joined ACRP as Executive Director in June 2021. Landis brings to ACRP more than 25 years of experience in organizational leadership, including as Vice President, Quintiles, where she helped build and lead a global clinical research engagement group. Most recently, Landis served for 6 years as Head of Strategic Engagement & Communications at Duke Clinical Research Institute, where she led external and internal marketing for the world's largest academic research organization.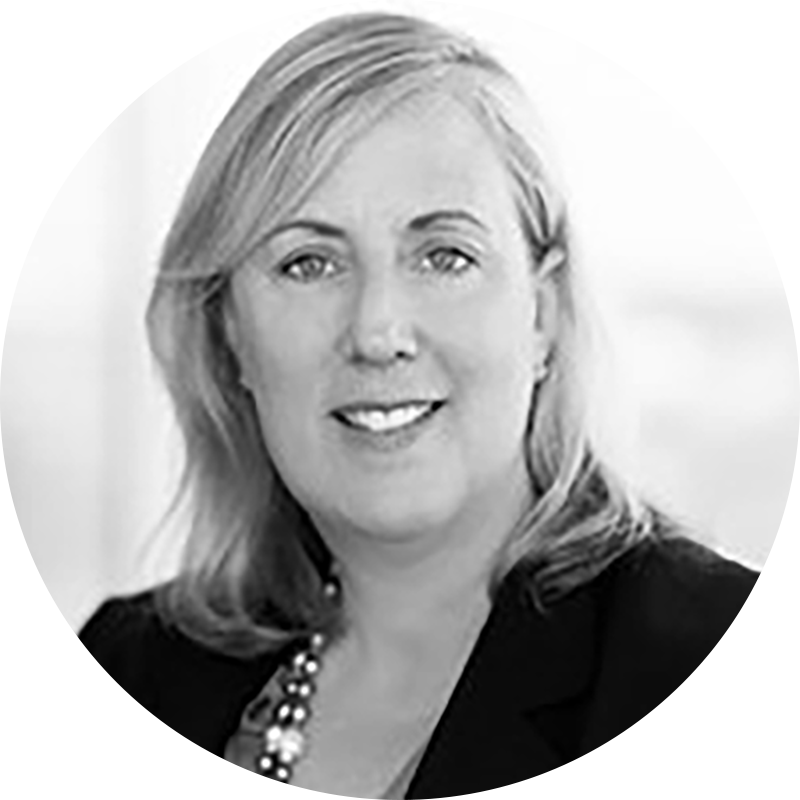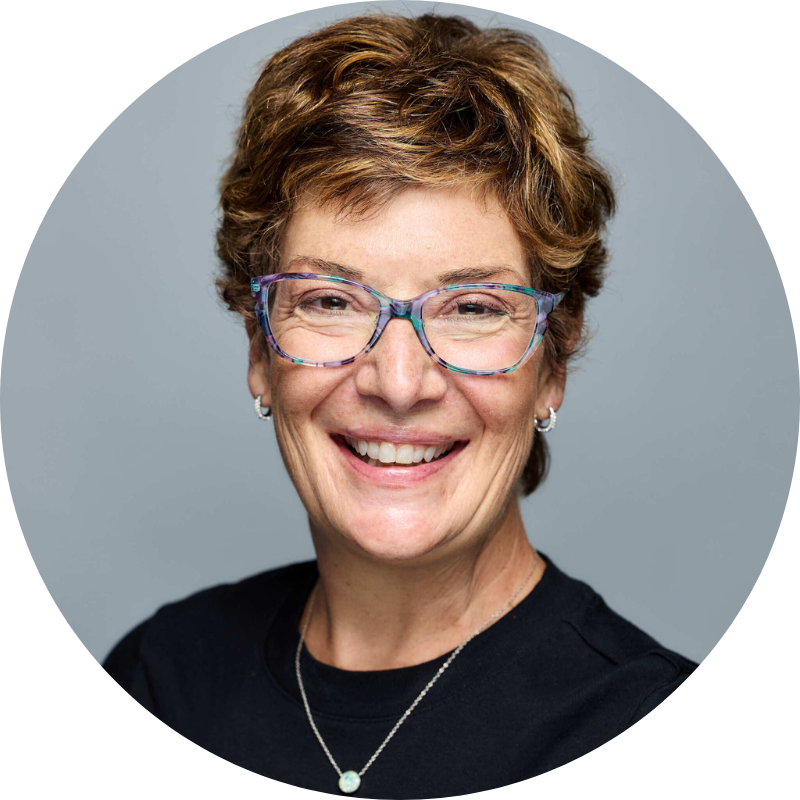 Jackie Kent
Vice President Diversity and Special Projects, SCRS
Bio
Jackie Kent is a clinical research development and healthcare technology executive, board director, and trusted advisor that brings a passion for clinical research and with a focus on equity and inclusion in clinical trials. In her retirement, she is honored to be part of the SCRS team as the VP of Diversity and Special Projects. This allows her to continue contributing her expertise and passion for clinical trial inclusion through boards, advisory and consulting. As the VP of Diversity and Special she is leading the Diversity Working Group along with the Payments Initiative.

Kent served on the SCRS Leadership Council for 7 years. She is currently an independent board director for Circuit Clinical, Curavit Clinical Research, and DataCubed Health.
Rebecca Kottschade
Director, Research Operations, Mayo Clinic
Bio
Becky Kottschade is a seasoned professional with over 20 years of financial and administrative experience in clinical research. She currently serves as the administrative leader of Mayo Clinic's Decentralized Clinical Trials Initiative: Clinical Trials Beyond Walls (CTBW). In her current role, she leads teams to develop processes and technology solutions to support patient engagement regardless of their location, promotes patient optionality, and streamlining processes to enable study teams and researchers to incorporate decentralized capabilities into new and existing protocols supports the enablement of decentralized capabilities for Mayo Clinic researchers and study teams.
She is passionate about developing talent, improving processes, and creating great customer experiences. She aims to foster a culture of research excellence and engagement among Mayo Clinic staff and stakeholders to support patients in need of new treatments that only clinical research can provide.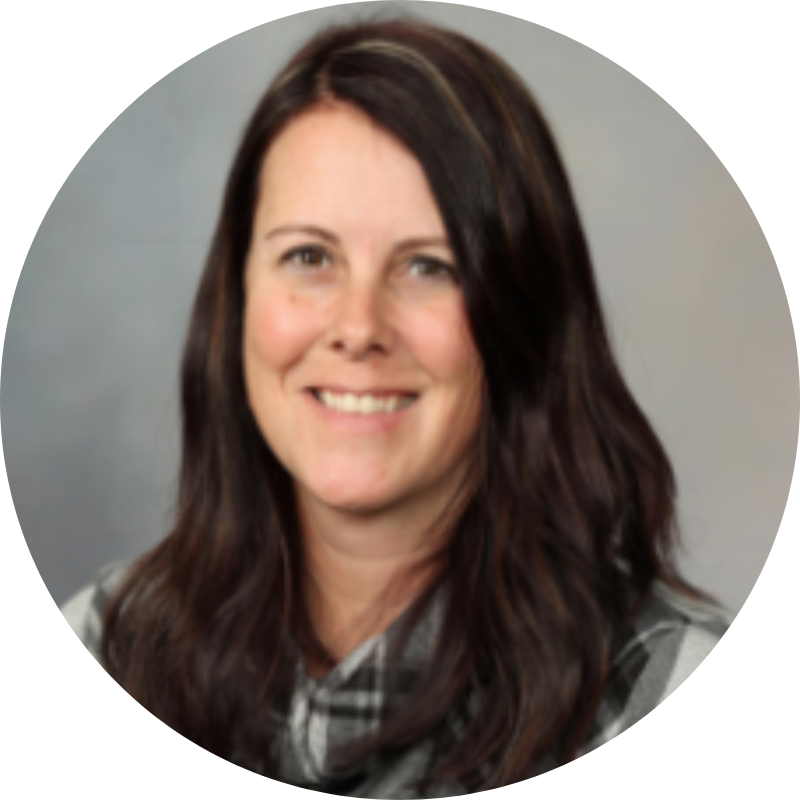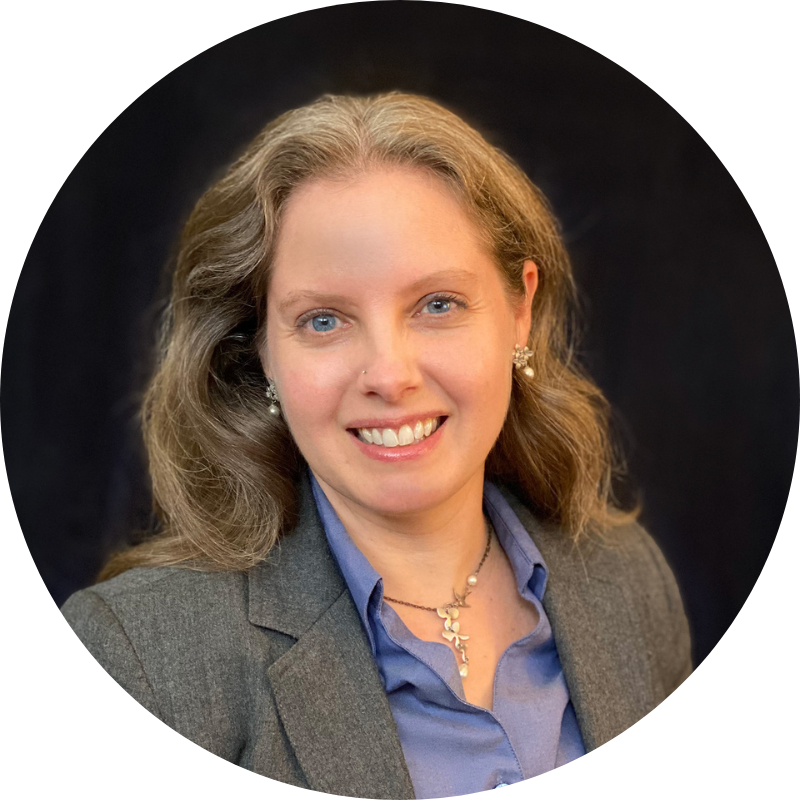 Rose Anderson
Principal Digital Product Manager, Mayo Clinic
Bio
Rose Anderson has been working in human-centered design and product development for nearly 20 years. Throughout her career, she has led multidisciplinary teams designing health care services, digital experiences, medical devices, and consumer products. An industrial designer by training, she began her career working with consumer electronics and medical device clients, resulting in award-winning products and patents. In 2010, she joined Mayo Clinic's Center for Innovation as a service designer and later shifted to managing digital products within Mayo Clinic's Knowledge Management and Delivery Program. Her current role is within Mayo Clinic's Center for Digital Health as the Principal Digital Product Manager for Clinical Trials Beyond Walls.
Rasika Kalamegham, Ph.D.
Head, US Regulatory Policy, Genentech
Bio
Rasika Kalamegham, Ph.D, is Head of U.S. Regulatory Policy at Genentech, a member of the Roche Group. She joined Genentech in 2015 bringing considerable, scientific, regulatory and policy experience to her role. She leads personalized medicine regulatory policy development. Rasika has recently been focused on influencing FDA's regulation of digital health – from SaMDs to development of novel digital endpoints to decentralized clinical trials.

A geneticist by training, she studied cell-fate specification during her post-doctoral work at the NIH. She then worked in increasingly senior regulatory policy positions at Friends of Cancer Research (FoCR), The Pew Charitable Trusts and The American Association for Cancer Research (AACR) before joining Genentech.
She plays an active role in many trade groups including BIO, PhRMA, Transcelerate and ARM and serves in leadership positions on taskforces.

Her work has led to several important regulatory policy outcomes including FDA guidances (Codevelopment of Two or More New Investigational Drugs for Use in Combination, Use of Public Human Genetic Variant Databases to Support Clinical Validity for Genetic and Genomic-Based In Vitro Diagnostics etc.), passage of the Generating Antibiotics Incentives Now or GAIN Act (signed into law by President Barack Obama), Vice President Biden's Cancer Moonshot Initiative and others.

Rasika and her husband Jim reside in Washington, D.C with their recently adopted retired racing greyhound Fynn and her sourdough starter Ffyeasty.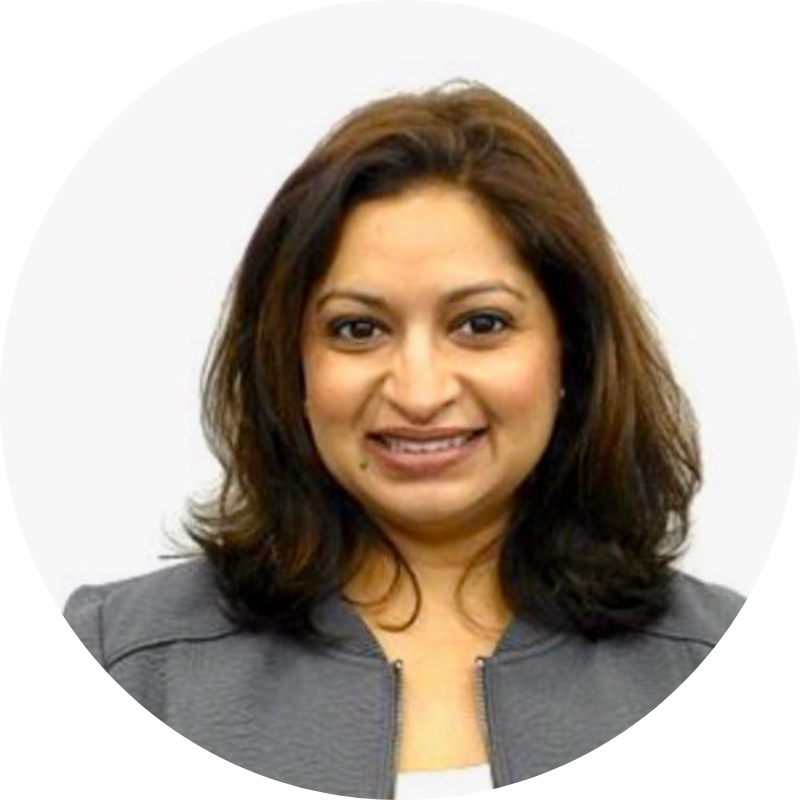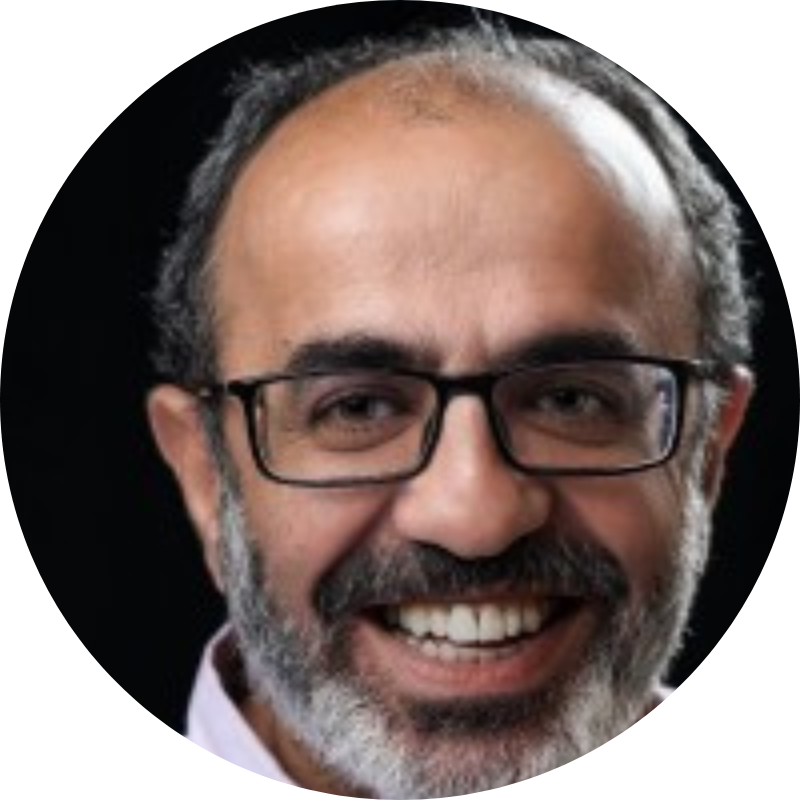 Munther Baara
Vice President of Product Strategy & Innovation, Edetek
Bio
Munther Baara has extensive experience in the pharmaceutical and biotech industry, with a focus on data management and system implementation. Munther is currently the Vice President of Product Strategy and Innovation at EDETEK, Inc. Prior to this, they were the Workstream Lead for Clinical Research Access and Information Exchange at TransCelerate BioPharma Inc. from 2017 to 2019. Munther also held various roles at Pfizer, including Head of New Clinical Paradigm and Sr. Director of Data Management & Reporting from 2010 to 2019. Earlier in their career, they worked at TransCelerate BioPharma Inc., WYETH, GENETICS INSTITUTE, MEDICAL RESEARCH INTERNATIONAL, and HONEYWELL BULL in roles related to system development, project management, and data analysis.
Munther Baara earned a Bachelor of Science degree in Computer Science from Wentworth Institute of Technology between 1985 and 1989. After that, they pursued a Master of Science degree in Computer Information Systems from Boston University, completing it between 1998 and 2000.
Shelly Barnes
Global Clinical Innovations, UCB
Bio
Shelly Barnes is the UCB Global Innovations Lead . She is accelerating innovative strategies and solutions driving the improvement of the patient experience within the conduct of their clinical trials. Ms Barnes is delivering solutions using novel technologies, transforming from traditional clinical trials to patient preferred clinical trials while maintaining quality, compliance and stakeholder commitments. Ms Barnes actively represents UCB on several industry consortiums including DTRA, CTTI, TransCelerate and IMI.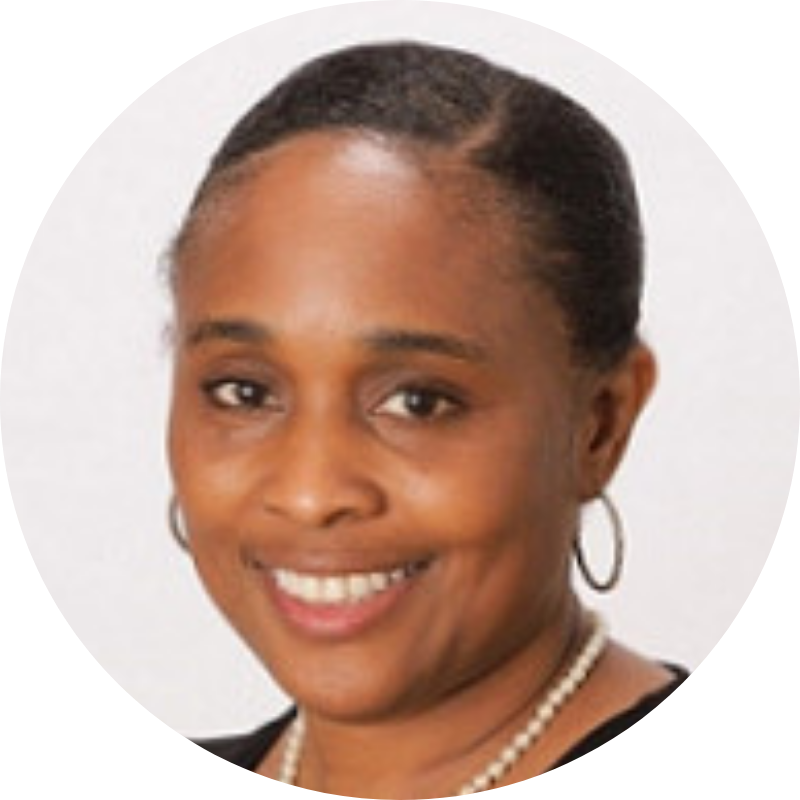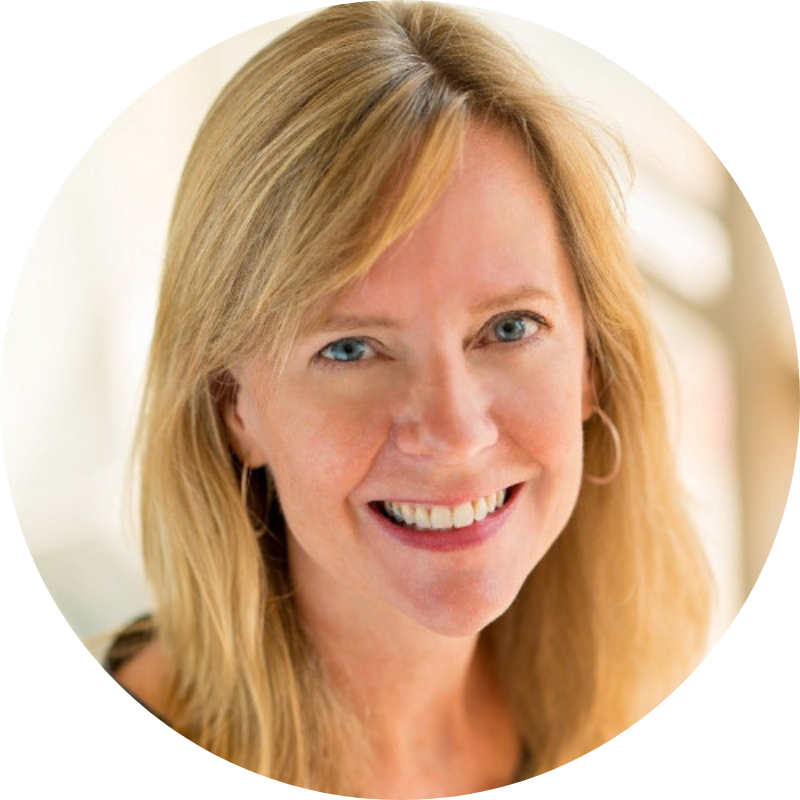 Lisa Berdan, PA, MHS
Strategic Advisor, National Institute of Health (NIH)
Shobha Dhadda, Ph.D.
CCSO, Clinical Science and Operations, Neurology and Oncology, Eisai US
Bio
Shobha Dhadda is CCSO across Neurology and Oncology at Eisai responsible for leading statistical and operational strategies in clinical research. She focused her career in the design, conduct and analysis of multi-center clinical trials, with more than 25 years of experience working in pharmaceutical Industry covering a variety of therapeutic areas including Alzheimer's. She has led the design of several innovative Bayesian adaptive design, group sequential design and platform trails.
Her group is responsible for study design, data management, trial conduct and data analyses of global multi-center clinical trials. She has led digital transformation and de-centralized approaches in clinical trials at Eisai. One of her key focus is centralized and adaptive statistical risk-based monitoring approach to ensure quality clinical trial data. Her group is involved in building AI/Machine learning algorithms to predict disease diagnosis and disease progression trajectory, with use for screening and patient selection in clinical trials.
She is a governance member from Eisai on DIAN-TU platform trial with Wash U and with Alzheimer's Clinical Trials Consortium (ACTC) on clinical trial for prevention of Alzheimer's disease.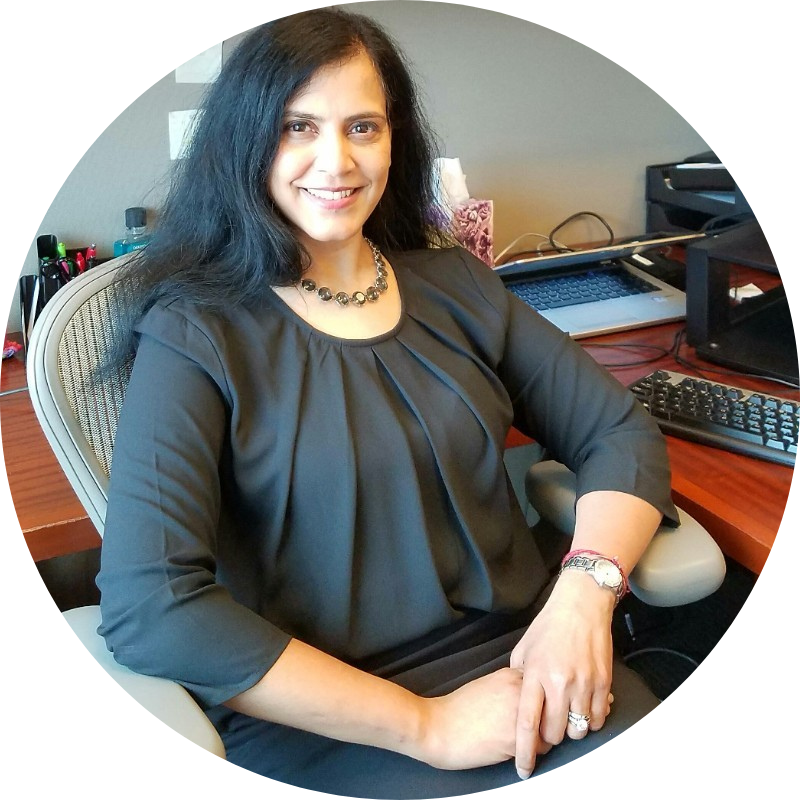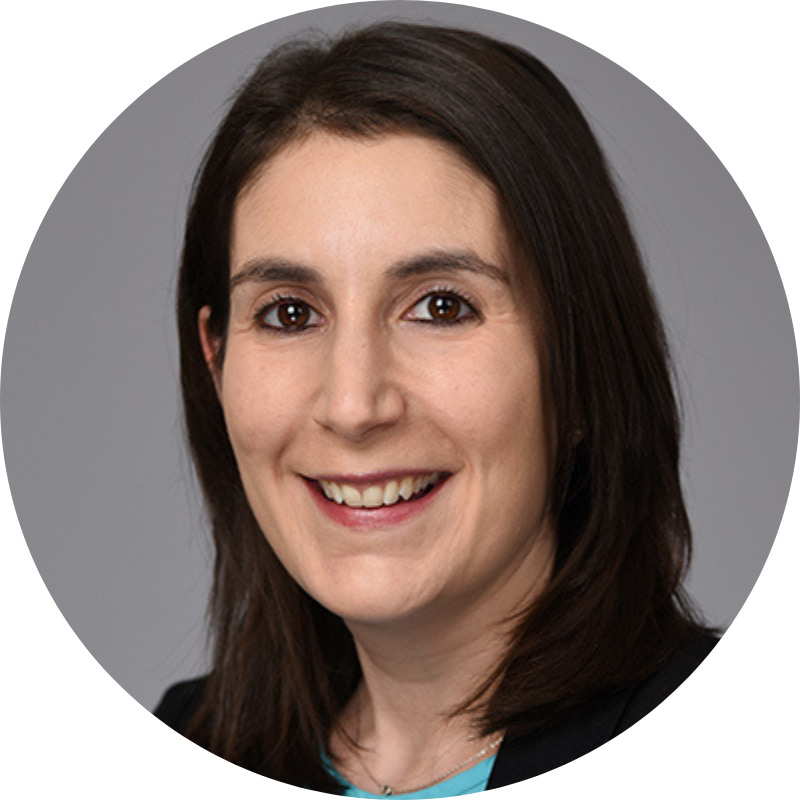 Sara Edwards
Senior Director, Decentralized Design and Delivery Integration, Eli Lilly and Company
Bio
Sara Edwards is the Senior Director for Decentralized Design and Delivery Integration at Eli Lilly and Company where she is responsible for integration of decentralized elements into clinical trial design and implementation of Organizational Change Management strategies to accelerate adoption of DCT. Sara joined Eli Lilly in 2020 as Associate Director in Trial Capabilities where she led site activation for oncology assets. Prior to joining Lilly, Sara supported oncology clinical trial operations at academic institutions and community practices where she held positions as a Study Coordinator, Regulatory Coordinator as well as leadership positions for Quality Assurance and training, multicenter IITs and CTMS oversight. Sara is an advocate for process improvement efforts that will enhance the site and patient experience and increase accessibility, diversity and inclusion in clinical trials.
Jenn Embury
Head of Customer Success, Care Access
Bio
As Head of Customer Success at Care Access, Jenn's focus is on supporting and growing the CS team, collaborating with internal teams to support services offerings, including strategic advice and supporting customers with governance to ensure successful delivery of scope and optimal recognition of revenue.

Prior to joining Care Access, Jenn led the Clinical Customer Success team at Veeva where she was responsible for supporting and growing the Clinical User Communities, collaborating with Product, Services and Strategy teams to create and enhance application features, and offering strategic advice and support to customers on adoption and change management strategies, and best practices. Prior to Veeva, Jenn was in various clinical roles in the pharmaceutical industry (both at a pharmaceutical company and Contract Research Organization). She has held a variety of clinical operations' positions - including CRA, Project Manager and Process Manager – and co-led a global working group responsible for designing and implementing eClinical applications including eTMF, EDC and CTMS.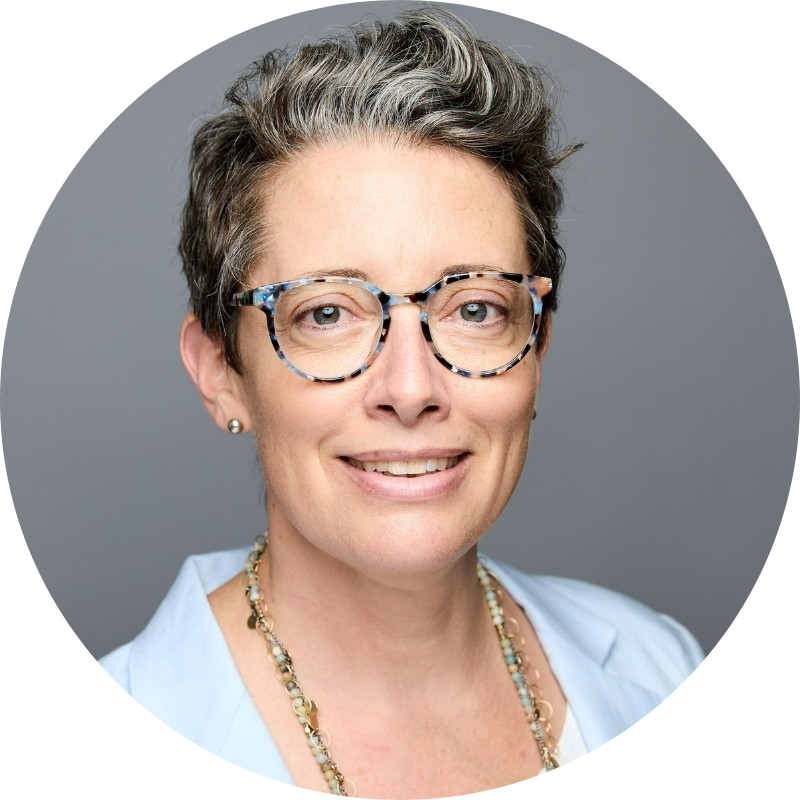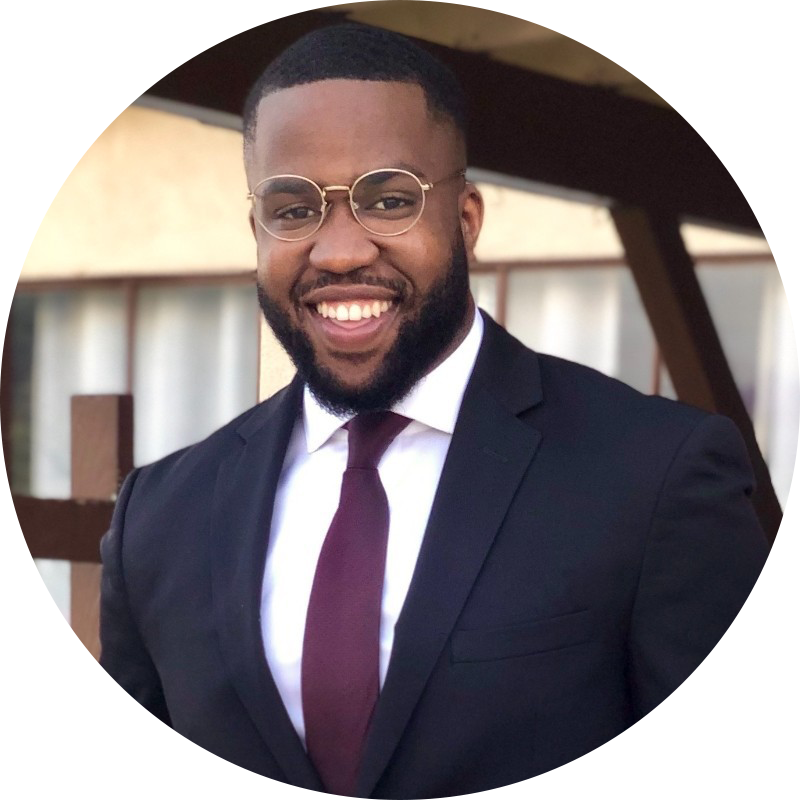 Chuka Esiobu
Investor, Define Ventures
Bio
Passionate investor and Harvard College / Wharton MBA alum with interests at the nexus of innovation, technology, and scalable impact. Experience as an Associate at The Boston Consulting Group focused on corporate development and strategy across various industries (healthcare, tech, public sector, and energy) and as an Associate Director at Evolent Health involved in M&A targeting and product development for industry-leading value-based care initiatives.
Wes Fishburne
Senior Project Manager, Merative
Bio
Wes Fishburne is a Senior Zelta Product Manager who brings over 20 years of expertise supporting software solutions for the clinical trial industry. With extensive experience supporting clinical sites with a clinical trial management system (CTMS) and now working with the Zelta team, he has been instrumental in the development of Zelta's eConsent and eCOA modules, as well other core areas of the Zelta Clinical Data Management System (CDMS) and EDC platform.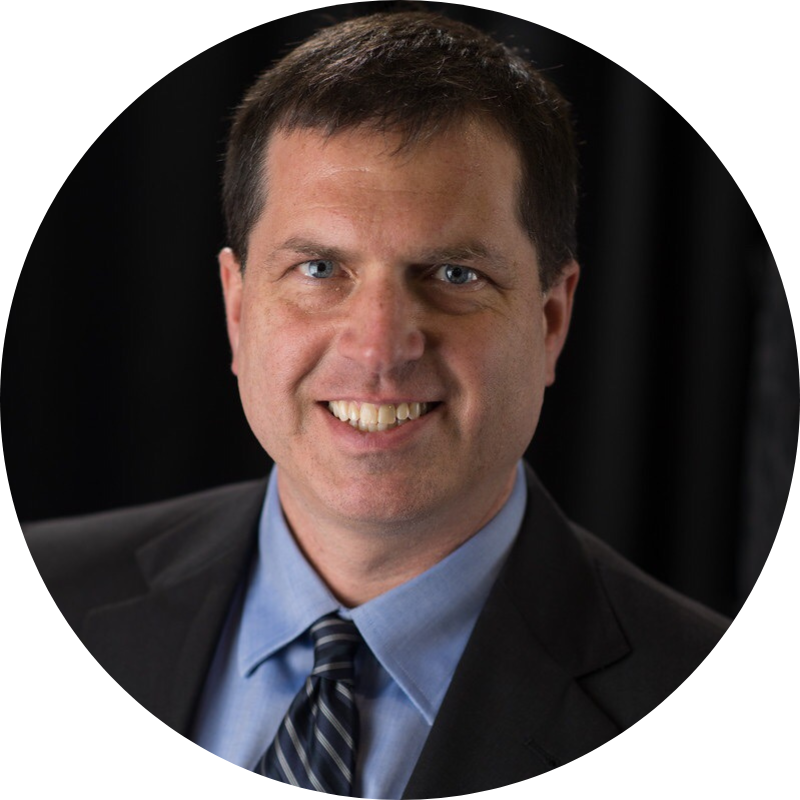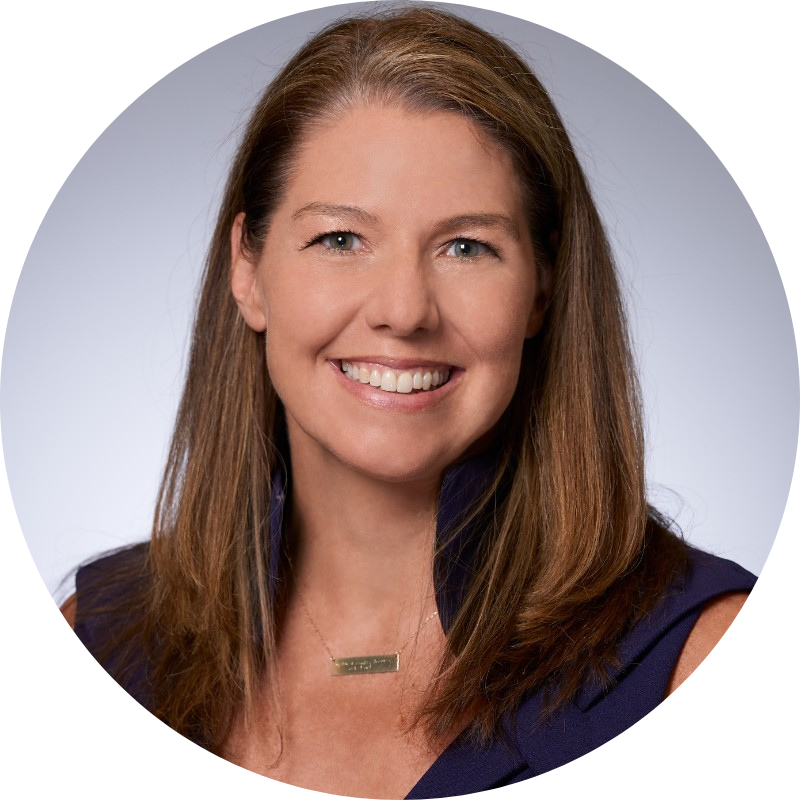 Darcy Forman
Chief Delivery Officer, Science 37
Bio
Darcy has more than 20 years of experience bridging clinical operational expertise and strategic corporate development initiatives with a passion for innovative and decentralized clinical trial execution. Most recently, Darcy served as the vice president of corporate development at Firma Clinical Research, where she had oversight and leadership responsibility for the identification, development, and execution of corporate development opportunities, including the evaluation of Firma corporate strategies and strategic planning. Darcy started her career at Pfizer Pharmaceuticals as a bench scientist before transitioning into a role in Pfizer's clinical research division. She continued her career with ascending clinical operations and project management positions at various CROs spanning large, mid-size, and niche including i3 Research (now Syneos Health), Health Decisions, Clinipace, and Firma Clinical. During her career, Darcy has fostered her passion for innovation and intelligent operational strategy by bringing metric-driven decision making to each role and organization. Darcy holds a B.A. in chemistry from Lake Forest College.
Noolie Gregory
Global Head Of Digital and Decentralized Solutions, Syneos Health
Bio
Noolie is Global Head of Digital and Decentralised Solutions for Syneos Health. Where she leads the team that help Syneos project teams apply and implement digital health and DCTs appropriately. Prior to her current role Noolie has been an SME for the Syneos real world and late phase team. She brings over 15 years of experience working in AstraZeneca across clinical and medical affair roles. Experience in phase I-IV studies across a variety of therapy areas with a strong oncology background and has supported the launch of some major medicines.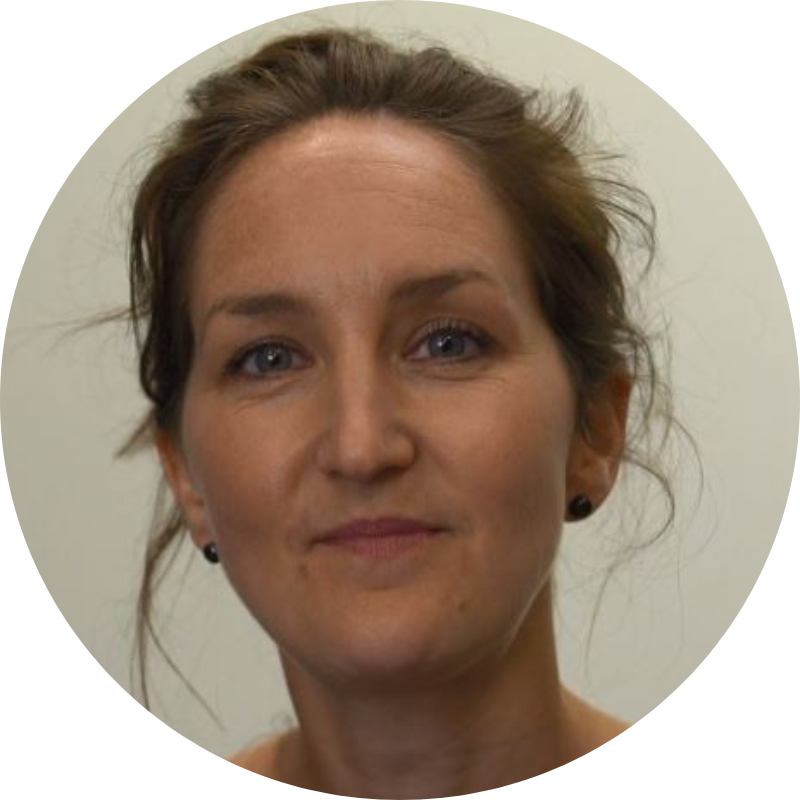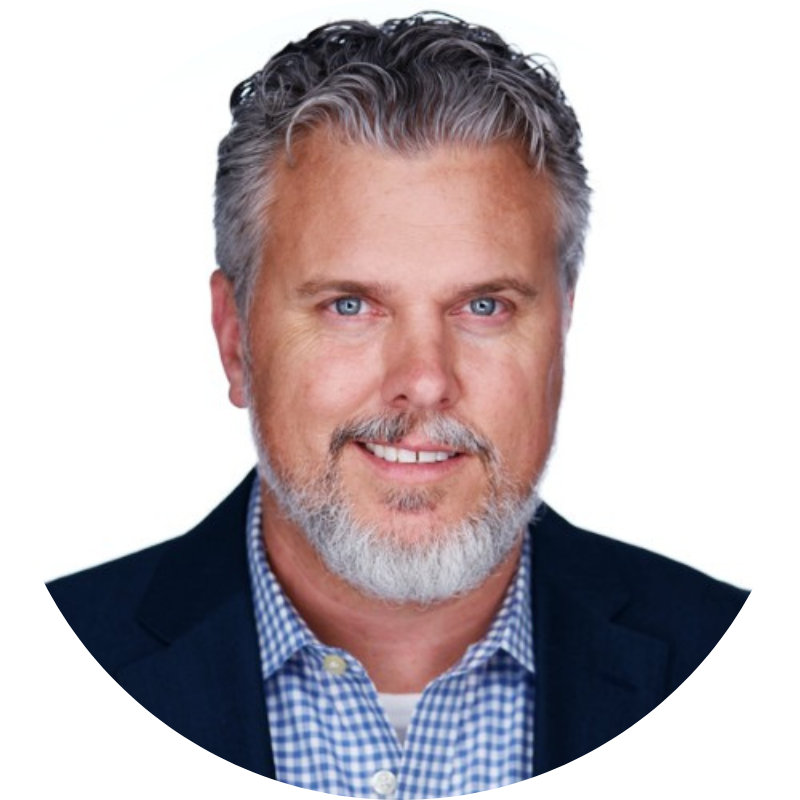 Rick Greenfield
Founder and CSO, Real-Time Software Solutions
Bio
With a background in information systems and clinical research experience spanning over 18 years, I enjoy working to build and implement solutions for this exciting and challenging industry. I invented RealTime-CTMS to solve many of the daily challenges that face clinical research sites, and my team is working on many innovative software solutions that will continue to create efficiencies for sites and the entities that interface with them. Additionally, my team at ImageBloom is advancing patient recruitment with innovative methods that deliver superior results. There is an exciting future ahead for the clinical research industry as technology will soon accelerate the evolution of methods that streamline data processing and communication between sites, CROs, Sponsors, IRBs and other important vendors. Collaboration and standardization will be the keys to our mutual success in this endeavor.
Manuri Gunawardena
Founder & CEO, HealthMatch
Bio
Founder & CEO (http://healthmatch.io) // Forbes 30 under 30 Class of 2019 : Featured Honouree in Healthcare and Sciences // My passion lies in bringing clinical data and digital technologies to improve the inefficiencies in delivering better healthcare.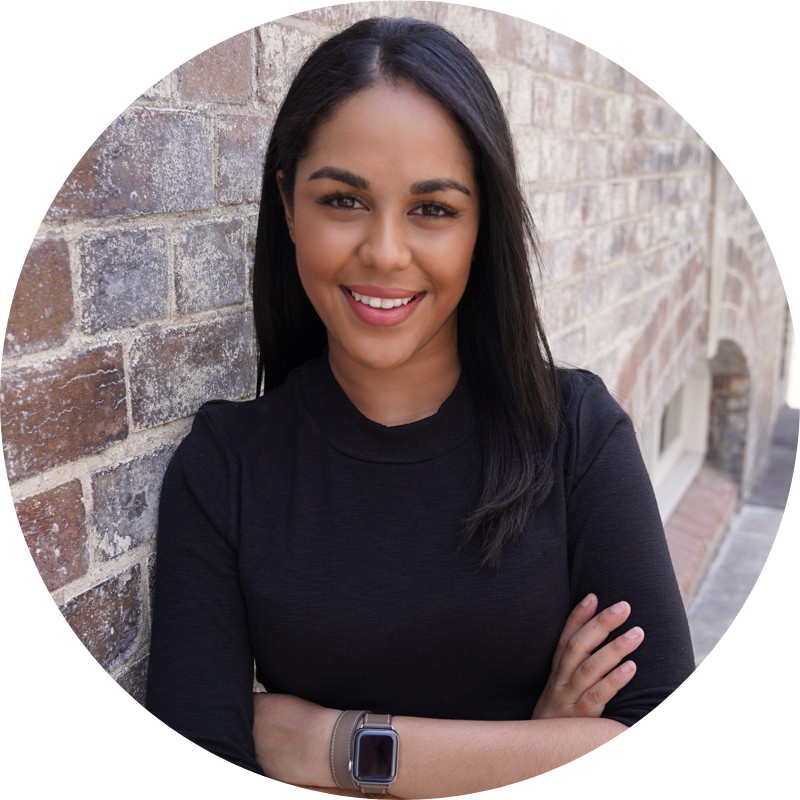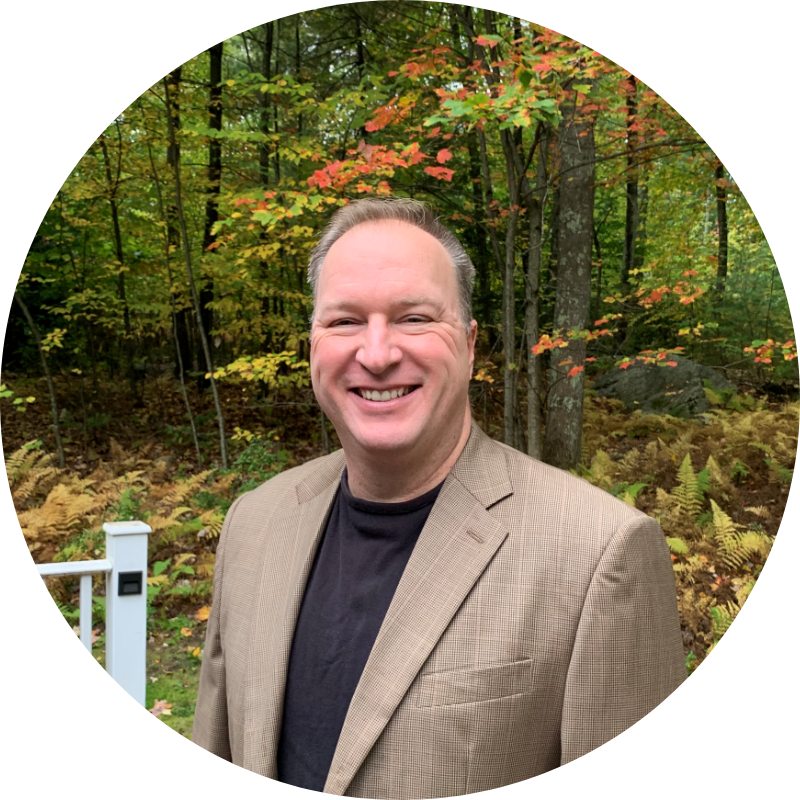 Tom Healy
Senior Director Data Architecture
Bio
Tom Healy is Senior Director of Data Architecture within the Digital and Decentralized Services division of Thermo Fisher Scientific's Clinical Research Group (CRG). He is responsible for developing technology strategy with an emphasis on wearable sensor devices, decentralized clinical trial platforms, and data integration.

Prior to joining CRG, Tom held senior technical leadership positions at Siemens Healthineers, Caradigm (Microsoft | GE Healthcare joint venture) and GE Healthcare Information Technologies. He served as the NEMA MITA Medical Imaging Informatics Section Chair from 2018–2019. Functional experience at these organizations includes project management, technical sales consulting, partnership/alliance management, and solutions architecture. Areas of knowledge expertise include wearable sensor technologies, system and data integration, interoperability, electronic medical records (EMR), medical imaging, and internet security.

Tom earned an MBA at the University of Texas at Austin and completed graduate course work in Computer Engineering at Loyola University in Maryland. He resides in New Hampshire.
Kyle Hogan
President, Datacubed Health
Bio
Kyle has been dedicated to advancing the voice of the patient through the promise of ePRO/eCOA since 2007, in that time helping deliver over 500 successful trials for CROs and Pharmaceutical companies globally. He is a recognized expert for implementing innovative and patient centric ePRO/eCOA solutions with an aim to achieve sponsor confidence and study success across all phases of clinical trials.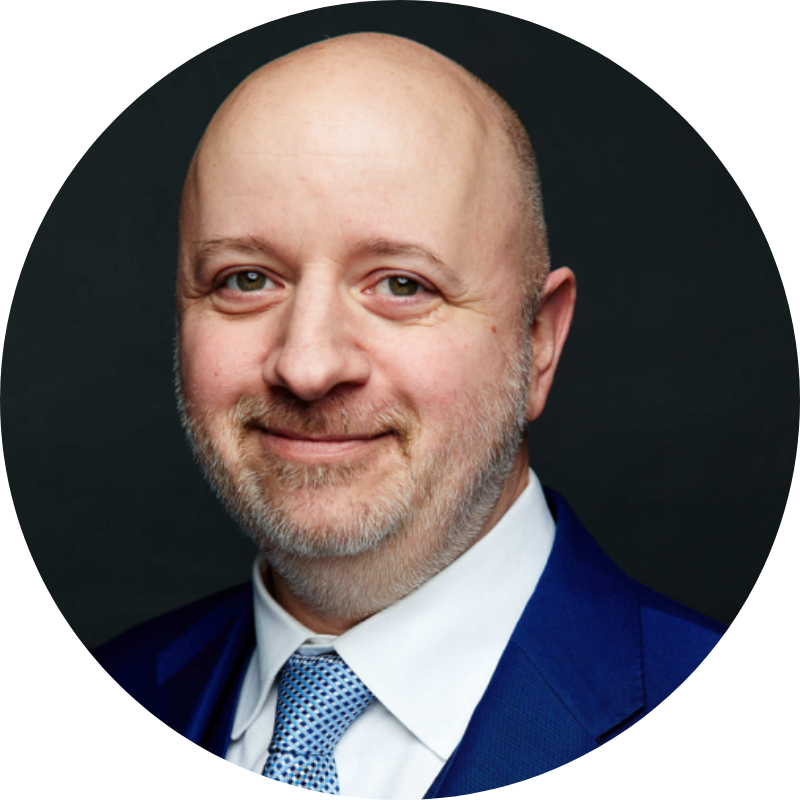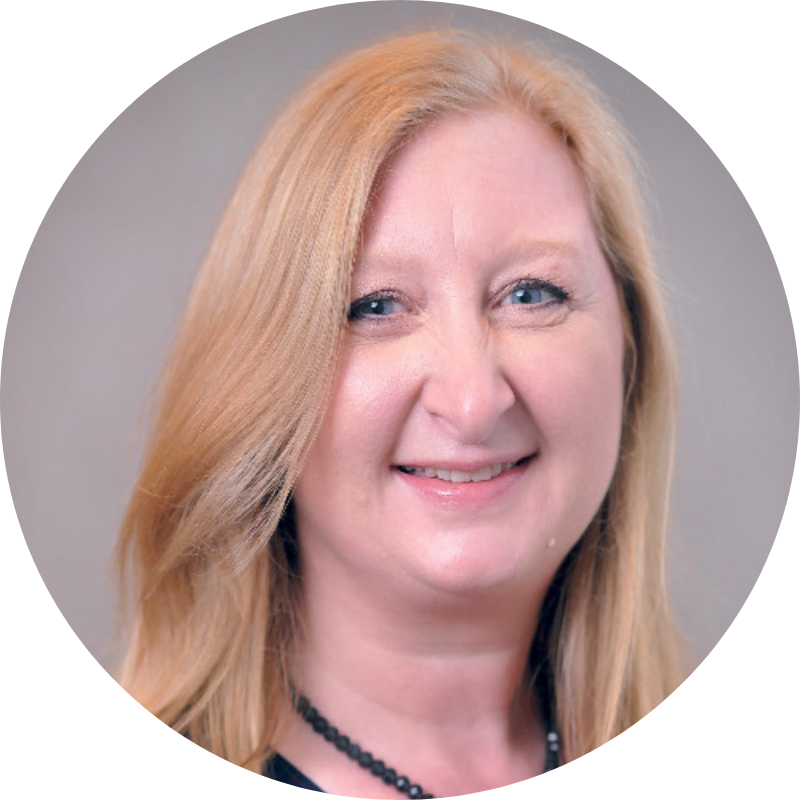 Ali Holland
Executive GM, Commercial and Customer Value, Medable
Bio
Alison (Ali) Holland is Executive GM, Customer Value at Medable, and is chartered to work with our customers to align the design and execution of DCT platform technology and methodologies to achieve the optimized return on investment and outcomes of digitally enabled clinical research for subjects, sites and sponsors. Ali has over 20 years of experience in a variety of leadership roles, including Six Sigma Black Belt at Covance, and subsequently with LabCorp as Business Head and global General Manager of Customer and Therapeutic Business Units. Having been engaged in over 300 studies across Biotechs, Pharma and all geographies, Ali brings unparalleled clinical insight and technical excellence on the matter of operational needs for sites and patients.
Aoyagi Kiyoshi
Chief Operating Officer, Buzzreach Inc.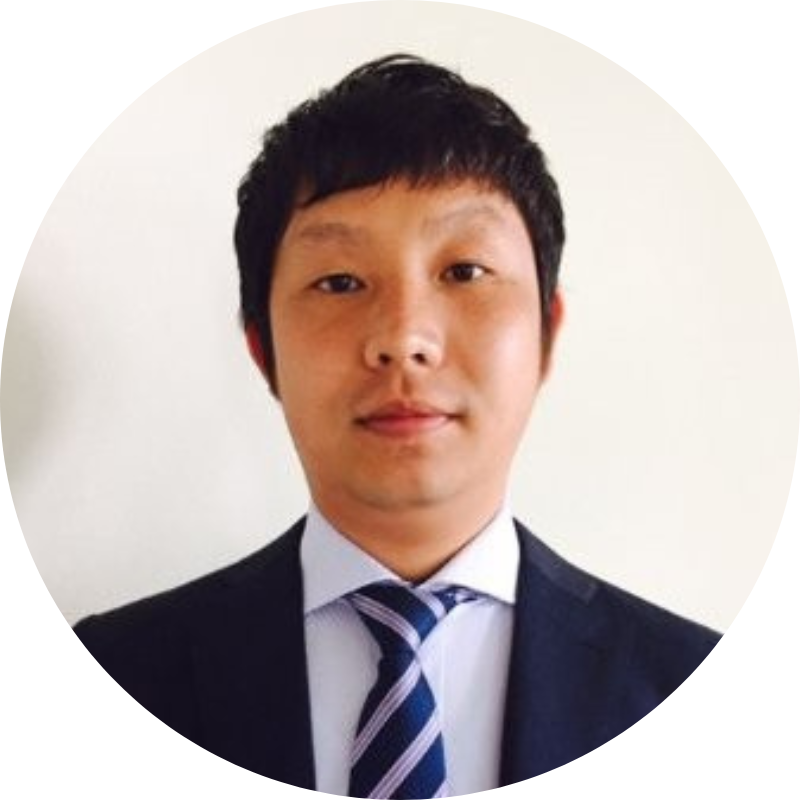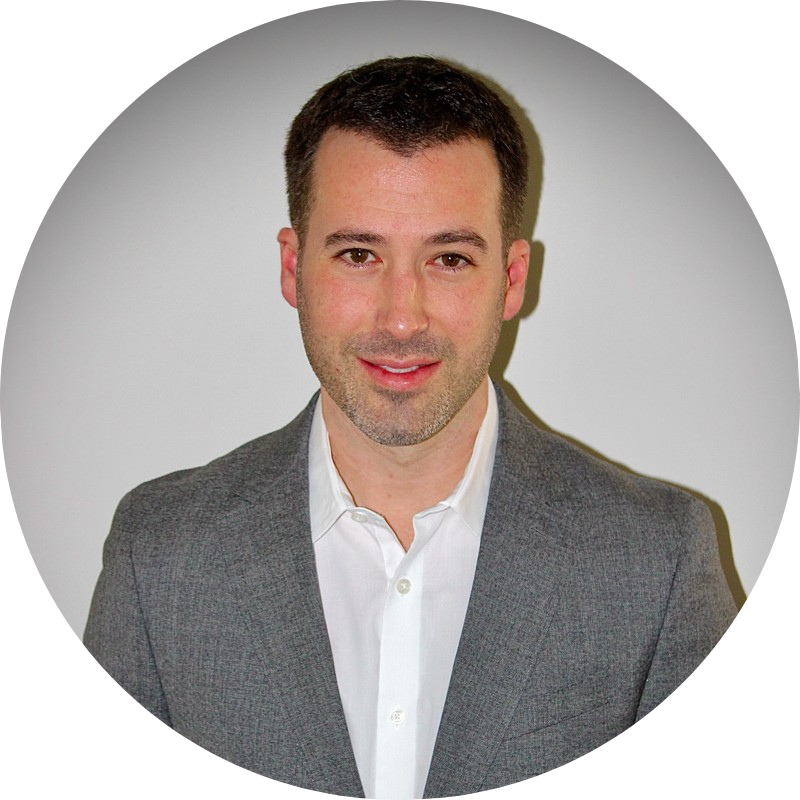 Brandon Maggio
Global Head of Digital Operations & Process Optimization, GSK
Bio
Brandon Maggio is a Director of Digital, Analytics & Performance, within Global Clinical Operations at GSK. Mr Maggio holds degrees in Biotechnology and Biochemical Pharmacology from the University at Buffalo and has dedicated 20 years to the pharmaceutical industry. He leads a diverse group of global innovators responsible for developing Digital Health strategies, implementing technology and innovative trial designs, optimizing processes to standardize new ways of working, and utilizing data to improve performance.
Kelly McKee
Vice President, Decentralized Clinical Trials and Patient Registries, Medidata
Bio
Kelly McKee serves as vice president of Decentralized Clinical Trials (DCTs) and Patient Registries at Medidata. She is responsible for creating new solutions to engage clinical trial patients pre-trial, in-trial, and post-trial, as well as developing patient communications for decentralized and hybrid clinical trials.
Kelly is a proven clinical trial leader and trailblazer in operationalizing global patient-focused solutions across organizations including innovations in clinical trial awareness, access, and improvements in patient experiences. Prior to Medidata, she spent over 20 years within clinical operations and patient recruitment at top-tier pharmaceutical companies including Sanofi, Merck, Eli Lilly and Co., and Vertex Pharmaceuticals.
Kelly is passionate about celebrating the role that clinical trial participants bring in making new medicines and vaccines possible and was named one of Life Sci Voice's Top Industry Leaders in 2022, PharmaVoice's 100 Most Inspiring Leaders in 2020, Centerwatch's Top 20 Innovators of 2018, and PharmaTimes' Clinical Researcher of the Year, Clinical Research Teams, in 2012.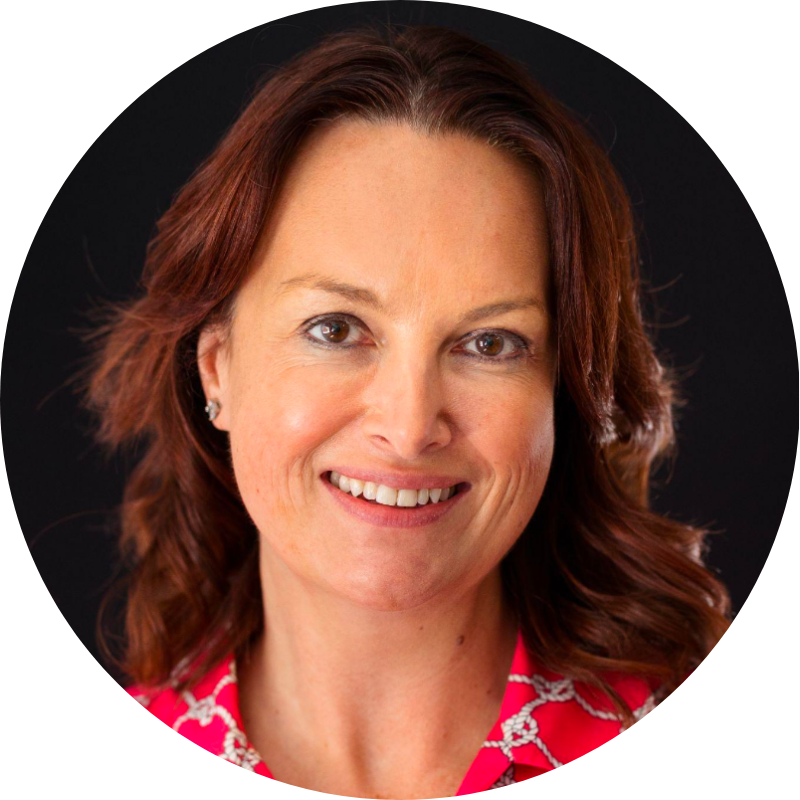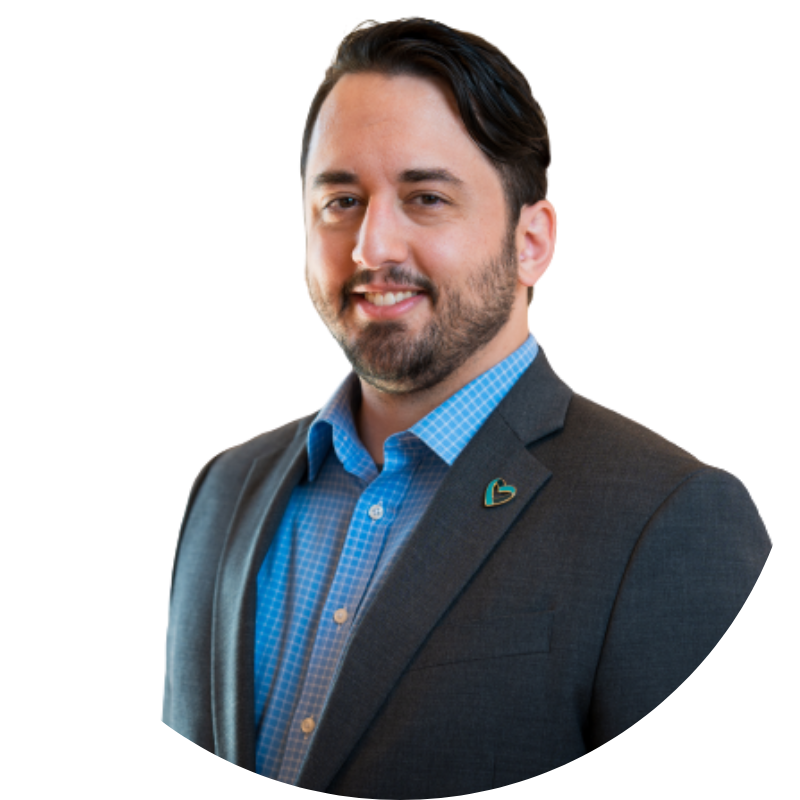 Ahmad Namvargolian
Founder & CEO, Care Access
Bio
Ahmad Namvargolian built three new research sites in 2015 to help sponsors complete their hardest to enroll studies. He managed their day-to-day operations while architecting Care Access's growth into one of the largest and most-trusted networks of clinical research sites in the United States and the leader in implementing decentralized clinical trials.
Now, with a global network of over 150 research sites in three continents, Care Access supports research studies conducted by 14 of the top 20 biopharmaceutical companies across 13 different therapeutic areas including cardiology, infectious diseases, dementia, and oncology. In addition to providing globally top-enrolling sites to sponsors, Care Access partners with new-to-research communities and establishes high-quality research site infrastructure locally to expand access to clinical trials and increase representation.
Prior to Care Access, Ahmad was at the University of Chicago (Masters of Public Policy) and UC Berkeley (Bioengineering and Material Science). His passion and expertise is in systems engineering and delivering sustainable, transformative solutions that improve and advance
society.
Liz Quinlan
Director, Adaptive Clinical Trial Technology (ACTT)
Clinical Innovation, Data, and Technology, CSL Behring
Bio
Liz has been working within the pharmaceutical industry for close to 15 years and has spent about 10 of those years within the technical space of the industry. She started in clinical trial supply, spending time in Production, Logistics and Project Management. From there she transitioned to Project Management and Team Oversight for an eCOA solutions provider. This provided a good foundation for her move to CSL Behring, where over the last 6 years she has established a team, processes, and support for the use of eClinical Solutions within R&D. Liz loves learning how these solutions can be used to best benefit the sites and subjects who are so critical to the success of a trial.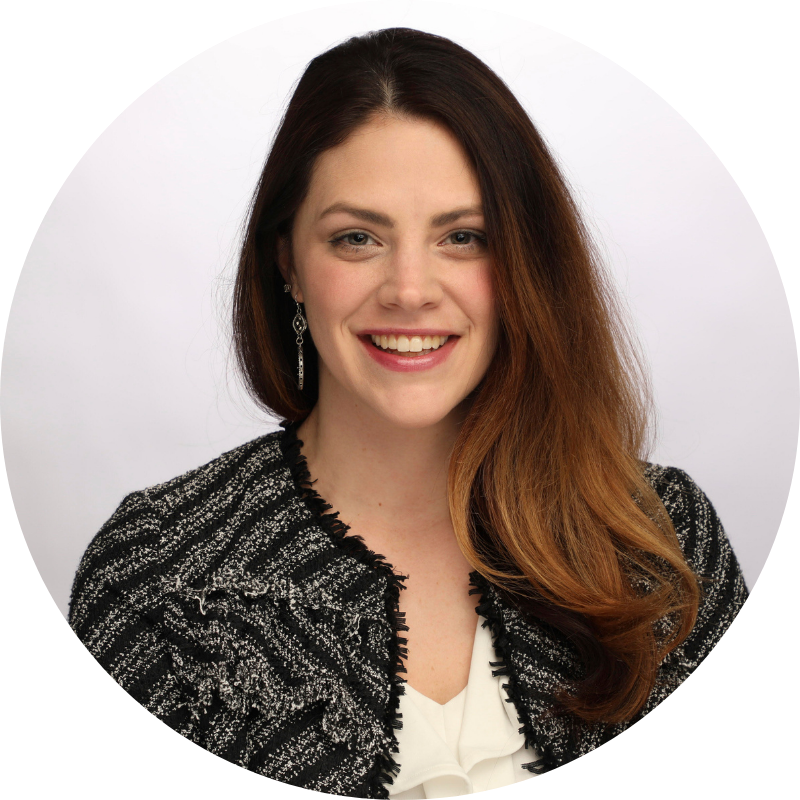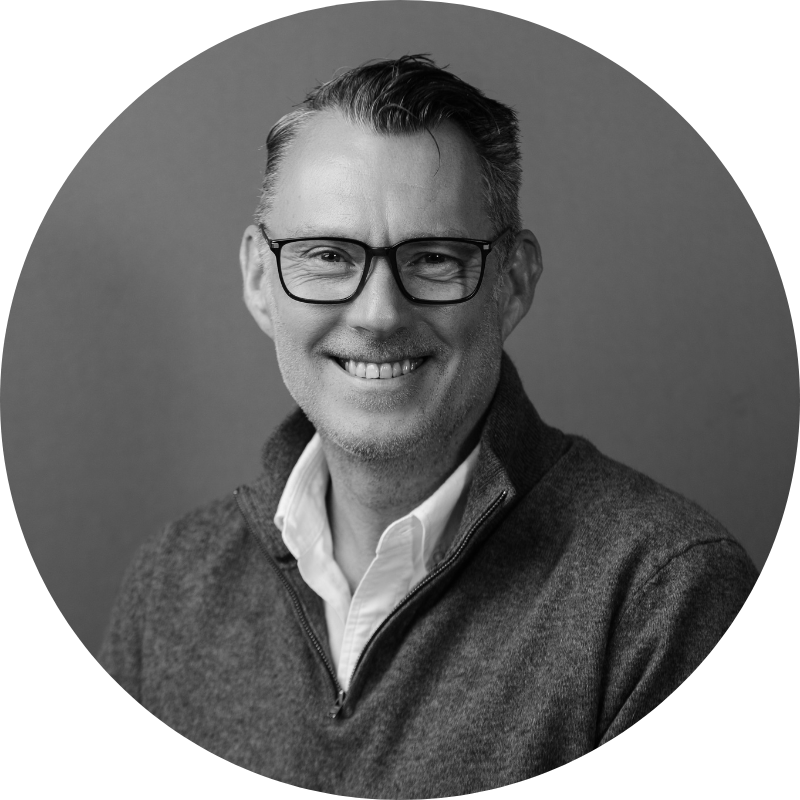 Stuart Redding
Chief Executive Officer, Medical Research Network
Bio
Stuart has over 25 years in the clinical research sector, having worked for a number of Sponsors and CROs before joining MRN; Stuart's experience spans many disciplines including data management, clinical operations, project management, business development, proposals/budgets and marketing. Stuart was one of the MRN founders in 2006 joining the organisation as Head of Project Management; in 2009 Stuart took on the role of Vice President of Global Business Development and Marketing before stepping up as Chief Operating Officer in 2017 and again as Chief Executive Officer in 2022.
Stuart brings incredible insight to the running of decentralised clinical trials, having experienced the many challenges of running clinical trials in traditional models. Stuart has a deep understanding of the organization and the market and will focus on the continued organic growth of the core MRN business.
Caroline Redeker
Senior Vice President, Corporate Development, Advanced Clinical
Bio
Caroline is a results-oriented and accomplished professional with more than 25 years of clinical research experience, and she's responsible for driving global expansion, creating new service offerings and building corporate efficiencies for Advanced Clinical. Prior to joining Advanced Clinical, Ms. Redeker worked within multiple contract research organizations, a site management organization and one of the first professional independent research sites. She previously served in a corporate development role, primarily focused on the acquisitions and merger integrations of three companies. Caroline has also served in roles such as corporate officer, board secretary and multiple-level roles within patient recruitment, site budget/contract negotiations, business development and marketing. In the past decade, she has led and grown multiple business development and marketing teams and managed key strategic client relationships. Caroline is driven by the perspective of the client and is passionate about delivering exceptional service and a better overall experience for Advanced Clinical's clients.
Ms. Redeker is a graduate from Central Michigan University and holds a bachelor's degree in business administration with a double major in finance and management.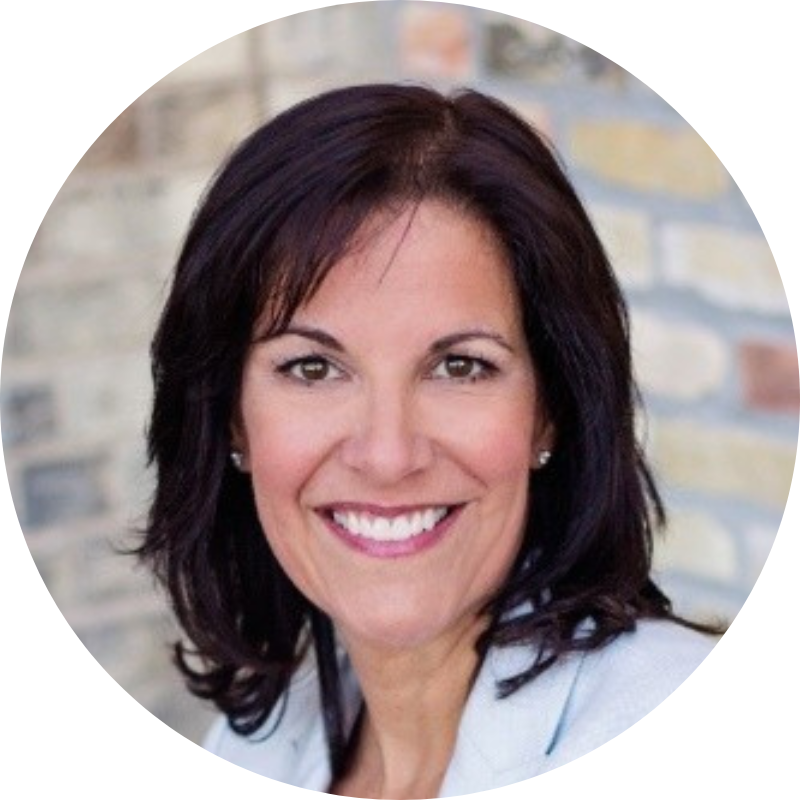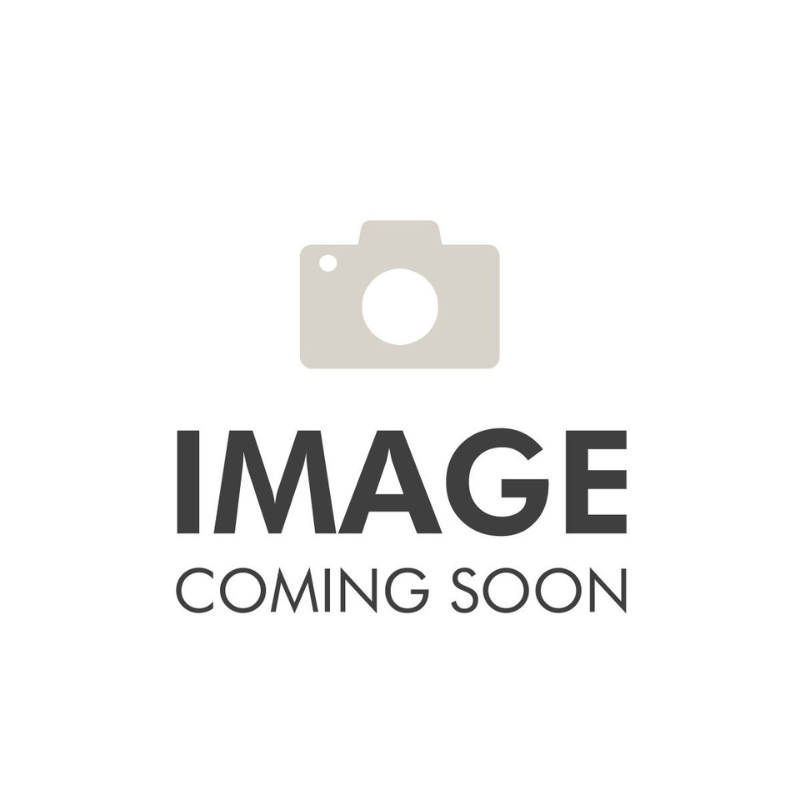 Moulik Shah
Vice President, Digital Health, Advanced Clinical
Jordan Simpson
Principal Software Engineer, Clinical Development
Bio
A delivery-focused software manager and principal developer with 15 years of development experience in regulated and non-regulated industries. Jordan is passionate about simplifying complex problems and solving problem through a customer's perspective. He has managed development teams of 10+ employees and have served as a mentor to team leads, developers, and testers of all experience levels. He strongly believes in the benefits of clean code, testability, functional programming, and immutability in software development. He is known as a pragmatist that is comfortable making decisions and quickly responding/producing.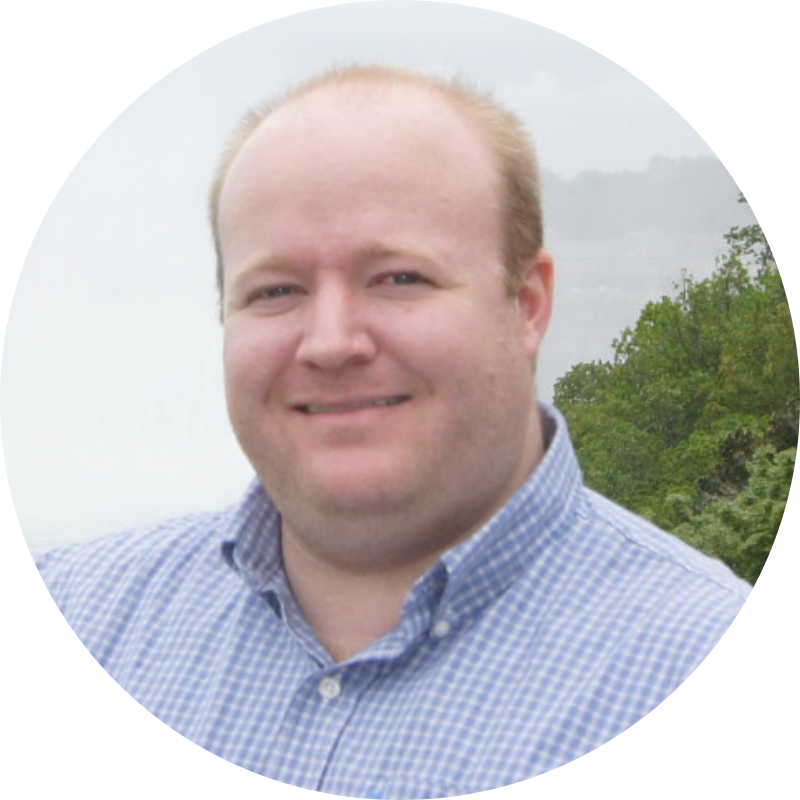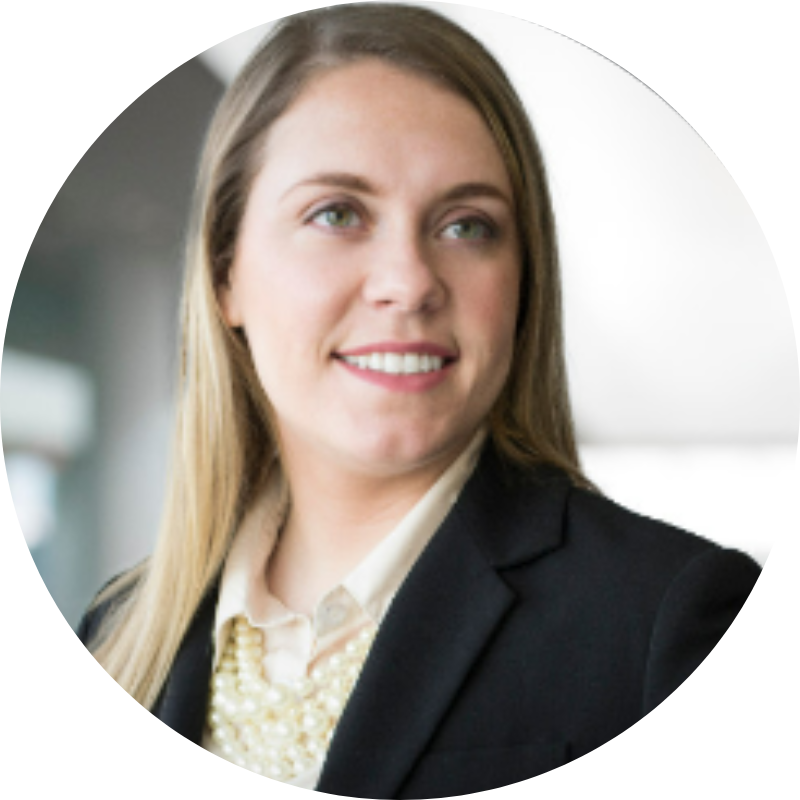 Lauren Tobe
Associate Director Regulatory Policy Strategy, Eli Lilly and Company
Bio
Lauren is the Associate Director for Regulatory Policy & Strategy focusing on topics related to digital health, diagnostics, and decentralized clinical trials at Eli Lilly and Company.
Matt Veatch
Managing Director, Revesight Consulting
Bio
COO of Navidence, a SaaS company serving the RWD-RWE market and Managing Director of Revesight Consulting, a RWD-RWE consulting practice focused on Life Science use cases.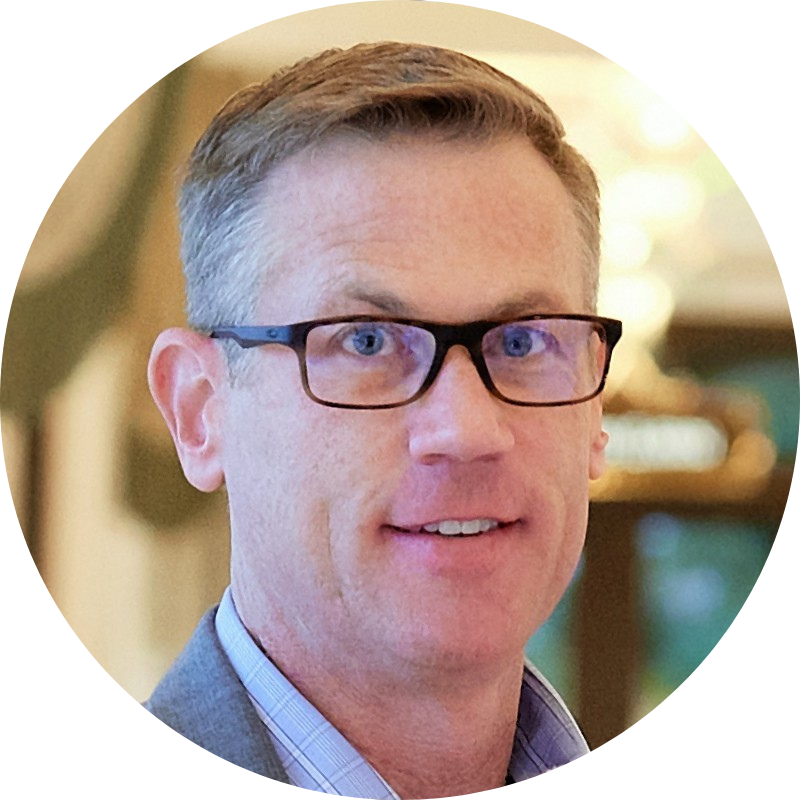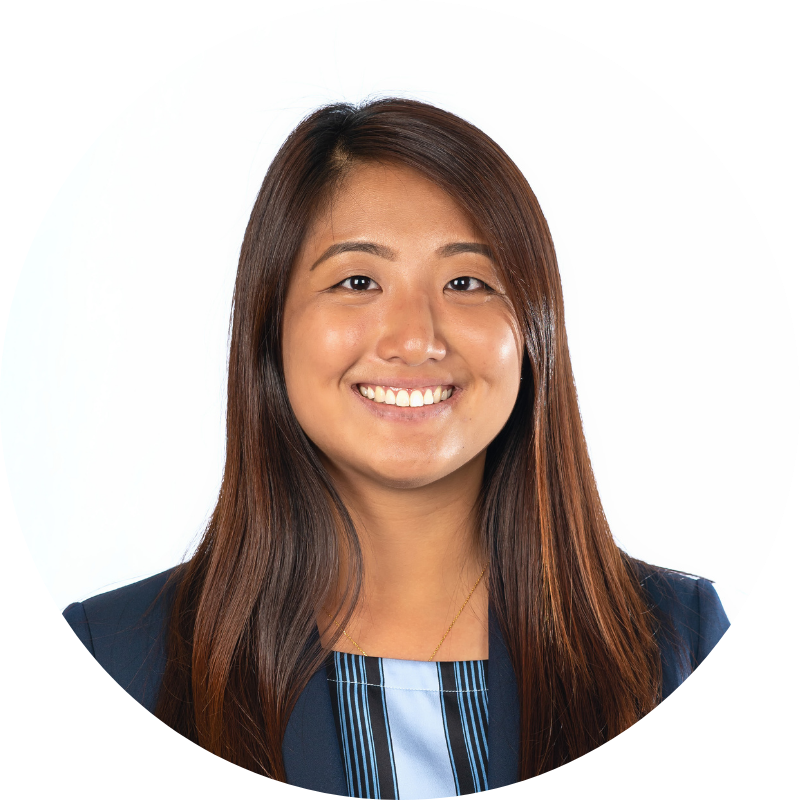 Anna Yang, PharmD
Clinical Innovation & Technology Leader, Genentech
Bio
Anna Yang is a Clinical Innovation and Technology Leader in US Medical Affairs Evidence Generation. Anna has deep expertise in designing and executing decentralized trials, applying disease area expertise and an understanding of digital health technologies to address the unmet medical need. Anna is involved in pre-competitive industry consortiums such as DTRA and Tufts, where she continuously strives for knowledge alignment across the field. Anna holds a PharmD degree from Rutgers Ernest Mario School of Pharmacy and has completed a postdoctoral fellowship within Genentech's BioOncology Medical Science Liaisons team.
Deena Bernstein
Consultant, Amplified Clinical Research Services, LLC
Bio
Entrepreneurial fearless spirit with grit that is unstoppable. During my historical career trajectory, I have been instrumental in designing and building the infrastructure of research site management organizations from inception and have led them to achieve tremendous success in the clinical research industry. Areas of expertise are creating value for organizations and employees, customer success, patient journeys, customer-obsessed, building high-performing teams, influencing adoption of new technology, developing strategy, patient engagement, recruitment and enrollment, conscious leadership, employee empowerment, strategic partnerships, integration, on-boarding, and achieving KPI's.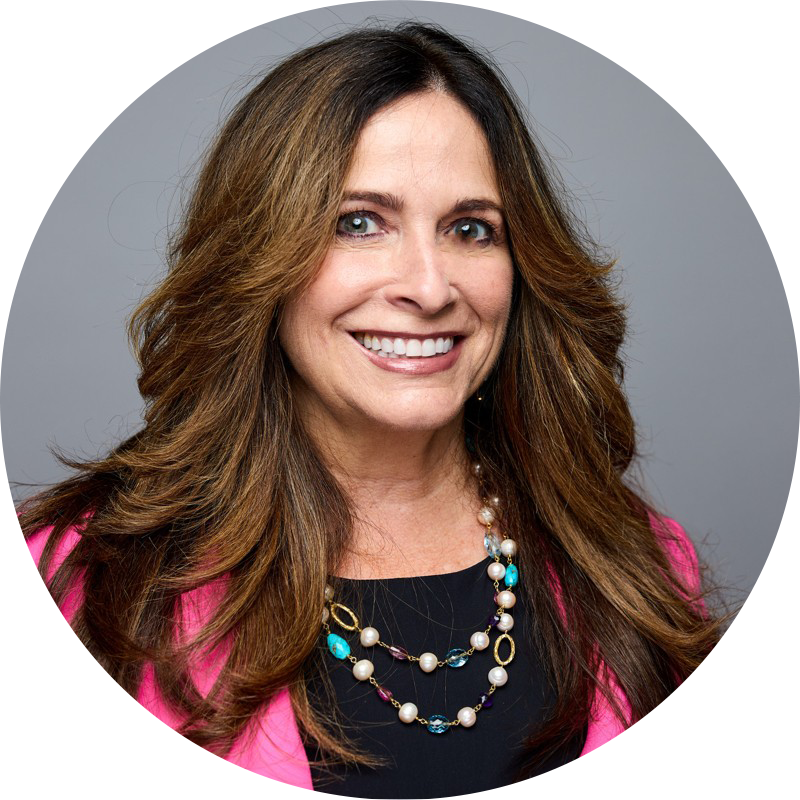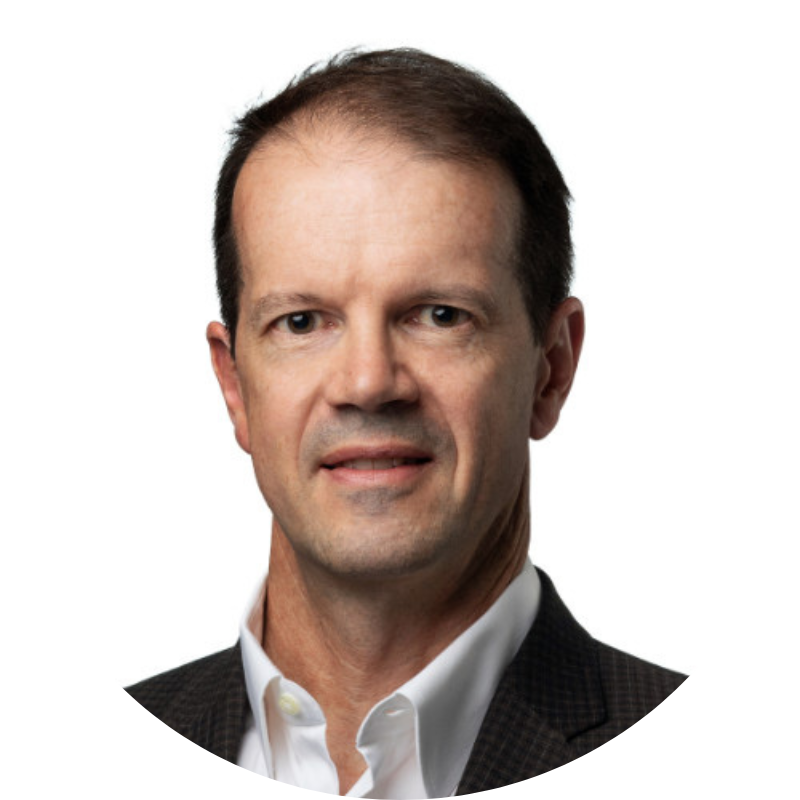 Dan DeBonis
Chief Product Officer, EMA Wellness
Bio
With over 20 years of experience in technology, operations, data analytics, and clinical development, I am pleased to be working with EMA Wellness, leading the field in design and delivery of Ecological Momentary Assessments (EMAs) and digital measurements for clinical research.

As the founder and initial developer of the Rater Station platform, a foundation of Signant Health's eCOA and data driven analytics solutions, I have a proven track record of innovation, design, and successful implementation of technology, methodologies, and data analytics in clinical research. I seek solutions that provide value to clients, clinicians, patients, and their loved ones, and that leverage technology and integrate science to deliver incredibly rich, meaningful data sets for current and future studies.

I am looking to engage with young companies looking to position themselves in clinical research for professional interest and potential advisory roles, along with groups that focus on CNS and Neuroscience.
Sarah McKeown-Cannon
Vice President, Growth, Langland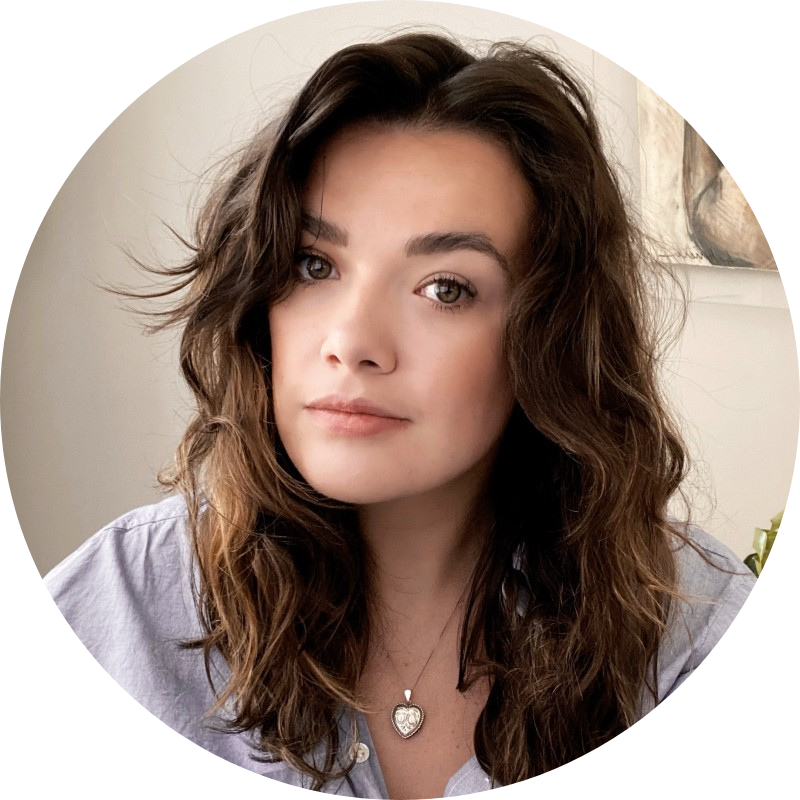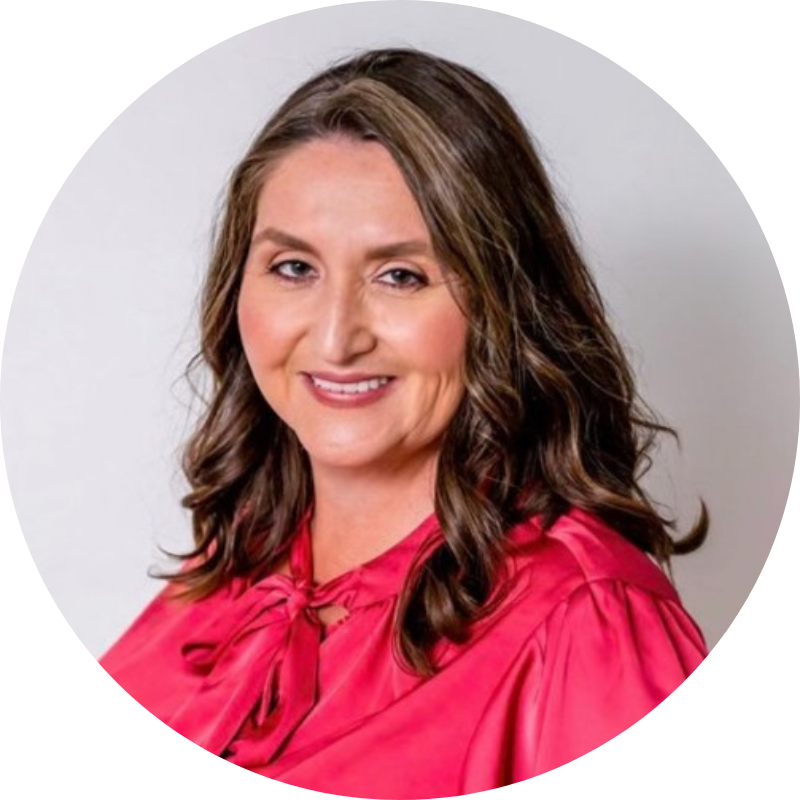 Angela Radcliffe
Founder & Advisor, How Mighty We Venture
Bio
Angela is a dynamic energy source in the healthcare sector with a history spanning over two decades. Her approach is hands-on and heartfelt: she has worked intimately with thousands of patients, partnered seamlessly with tech luminaries during transformative periods, and stood shoulder-to-shoulder with industry peers on a single focus, pulling healthcare forward.

Throughout her journey she has driven progress in healthcare research, healthcare marketing, and healthcare data and artificial intelligence. She understands the intricate interplay of trust, value, and risk in unleashing power from petabytes of data. Frequently at the helm of global endeavors, she's orchestrated transitions from molecular concepts to market-ready solutions and from boardroom strategies to tangible implementations that transform customers into champions.

What sets Angela apart is her unparalleled skill set and ability to traverse from macro to micro having scaled the expanse of the industry from payer to pharma to patient. She is sought after for her ability to architect visionary strategy, craft compelling narratives, galvanize teams, and harmonize incentives to ensure transformations move from the spark of innovation to broad-scale adoption. With a proven track record of overseeing expansive teams and stewardship of budgets surpassing the $100M mark, Angela's expertise isn't just in demand—it quietly commands respect and consistently delivers results.