DTRA
2023 Annual
Meeting
Encore Boston Harbor,
November 5-8, 2023

Register for the DTRA 2023 Annual Meeting to secure your spot at the event. Registration is open to employees of active DTRA member organizations as well as individual members. Availability is limited—don't miss out!
Join the DTRA member community at our annual event, where leading visionaries in decentralized research and clinical trials unite to exchange ideas, forge lasting connections, and advance our shared mission of making patient-focused research accessible to all.

Within the pristine surroundings of the Encore Boston Harbor, enjoy a curated agenda featuring:
Panel Conversations from Leaders on the Frontlines of Decentralized Research

Fireside Chats and Panel Conversations with Regulatory & Government Agency Authorities

Collaborative Conversations about the Adoption of Decentralized Research

In-Person DTRA Co Lab Gatherings

Live Leadership Council Meeting (for Council members)

Exhibits and Receptions

Company Presentations

Multiple Opportunities to Meet Potential Partners
Regular registration includes exclusive access to one-to-one meeting features within the event platform to facilitate ongoing collaboration and innovation. The benefits of this feature include:
One-to-one meetings in 15-minute increments with both in-person and hybrid participants.

Advanced access to secure your meetings before the event.

Directory of participant and Organizational Member profiles.

Simplified meeting invitations and acceptance process.

Smart features to make it easy to meet virtually with hybrid participants.


Agenda
The DTRA 2023 Annual Meeting features a diverse range of presentations, panel discussions, and networking opportunities. Check out the agenda for more details.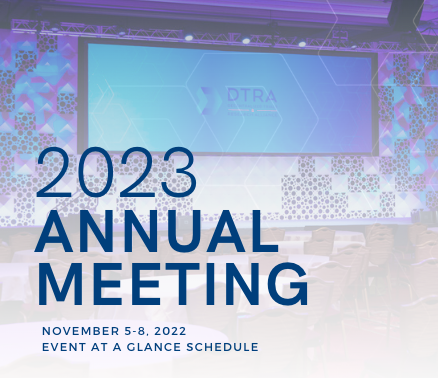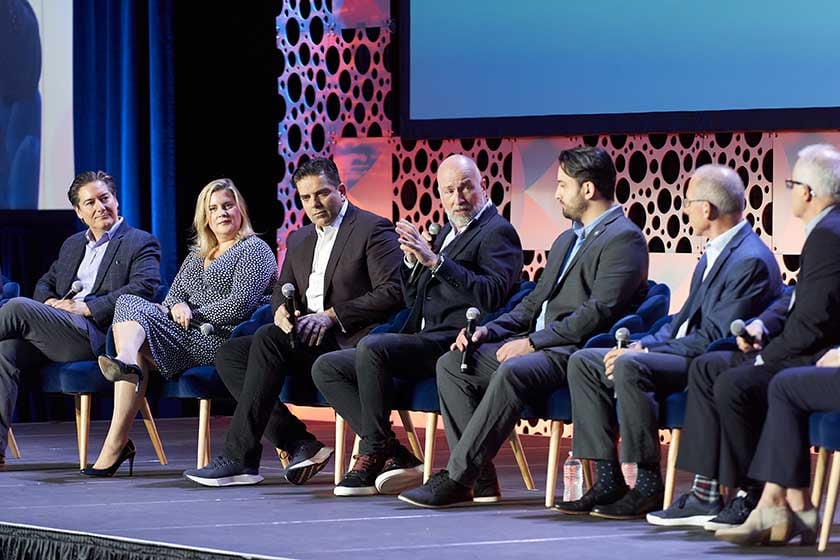 Speakers
The DTRA 2023 Annual Meeting features an exceptional lineup of speakers including executives, visionaries, operators, regulators, and investors. Learn more about our keynote speakers and panelists.

Discover the sponsors supporting the DTRA 2023 Annual Meeting and DCT research.

Become a Sponsor
The Annual Meeting Sponsorship is open to current active Organizational Members of DTRA involved in clinical trials and research presenting a unique opportunity to meet, network, and collaborate during an extraordinary live event and engage in conversations that will shape the future of DCT.
Elevate your brand awareness as a company committed to the vision of making clinical research participation accessible to everyone.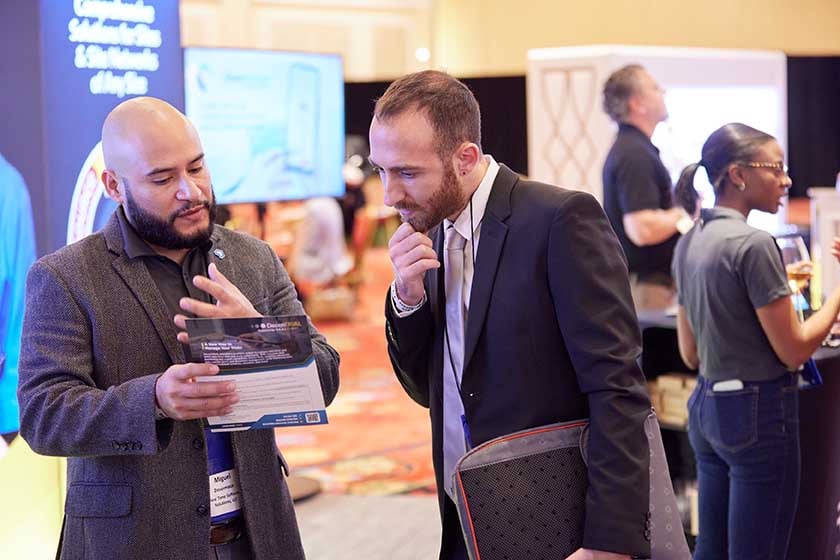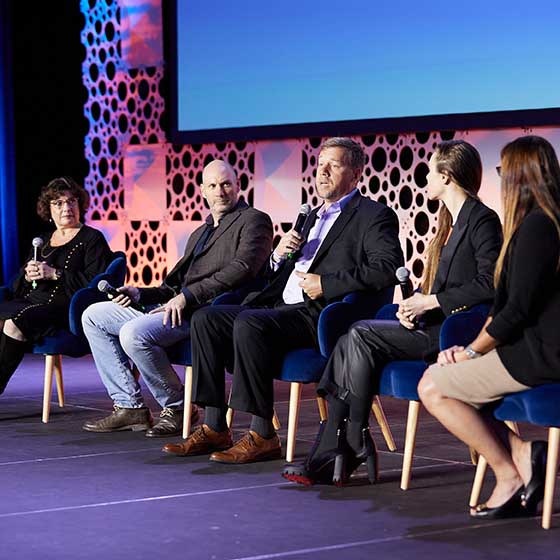 Past Annual
Meeting Highlights
Check out highlights from our past annual meetings and get excited for what's in store at the DTRA 2023 Annual Meeting.